Trainers Say You're Causing Your Cat To Behave Badly If You're Doing Any Of These 31 Things
The experts are here to make life easier for you and your cat.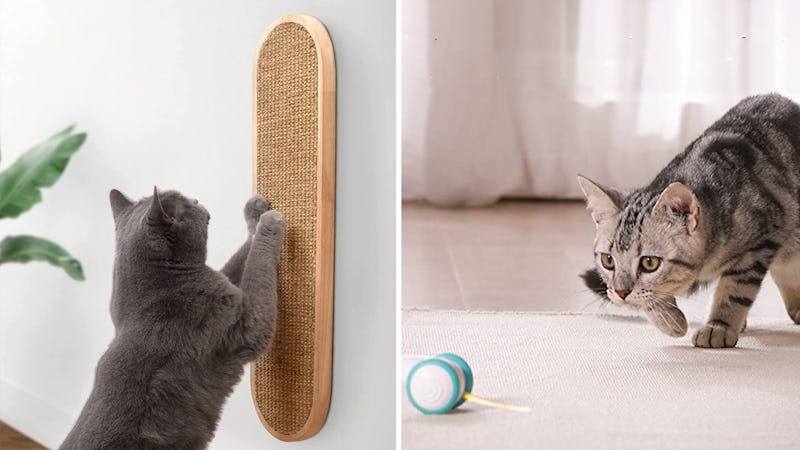 We may receive a portion of sales if you purchase a product through a link in this article.
Getting an animal to do what you want is a lot of work — but sometimes it can feel like you're giving it your all and your furry friend is still acting up. Due to their independence and deeply ingrained instincts, cats can be particularly difficult, especially when it comes to breaking naughty habits like scratching, nibbling, begging, and going where they shouldn't (in both senses of the word "going"). According to experts, however, owners may be inadvertently encouraging their kitty's bad behaviors without even knowing it. Bustle got in touch with a handful of cat experts (including veterinarians, trainers, behavior experts, and cat-company founders), and it turns out that scolding your cat for something "bad" or simply taping off areas you don't want them to scratch isn't nearly as effective as you might think.
Still, pointing out a problem doesn't do much good if you're not providing a solution. Yes, these experts told us which of our actions might unintentionally confuse, threaten, or mistrain our pets — but they also told us exactly what we can do to fix them. Below, you'll also find the tools you'll need to make having a cat easier. So, if you feel like you've tried everything and your cat is still acting out, keep reading to see which common (but unexpected!) can actions often lead to a misbehaving feline.
This article was originally published on