7 Ways To Help Your Dog And Cat Actually Like Each Other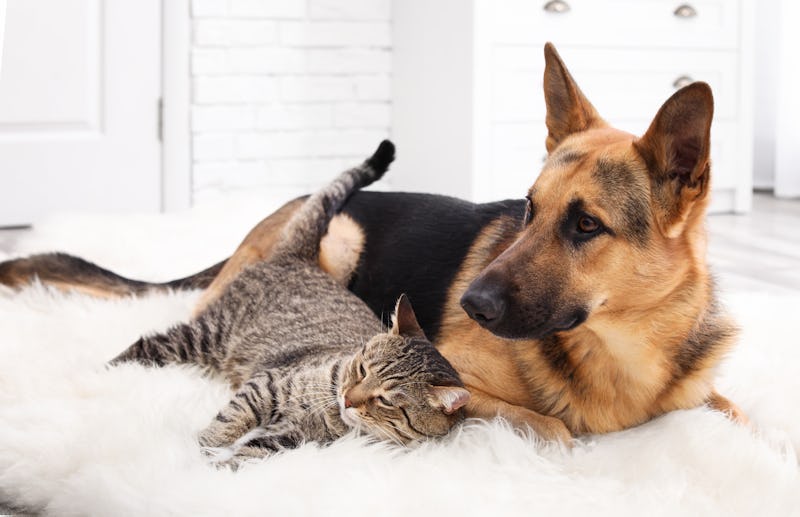 New Africa/Shutterstock
When you have a furry pup and a sweet cat who just can't seem to love each other the way that you love them, it can be very discouraging. But if you're wondering how to teach your dog and cat to get along, look no fur-ther. With some training techniques, outside help, love, and a whole lot of patience, they'll be sure to become besties eventually, according to experts. You might be totally bewildered as to why the two fur babies in your life can't seem to get along, but that genuinely is a mystery that you may never solve.
"Dogs and cats may dislike one another for as many reasons as one person dislikes another," Russell Hartstein, CDBC, CPDT-KA, a certified professional dog trainer and founder of Fun Paw Care, tells Bustle. "It is impossible to say why," he says, "however, every sentient being is an individual, just like all beings on the planet and hence have their own personality and preferences." That being said, some possible reasons could be past conditioning, each other's scent, visual or audible cues, or something else entirely. Luckily, you don't have to know the exact reason to help them become more friendly with each other.
Here's how to help your dog and cat get along, according to experts.