9 Ways To Use Nutritional Yeast, According To TikTok
"Tell me you're vegan without telling me you're vegan."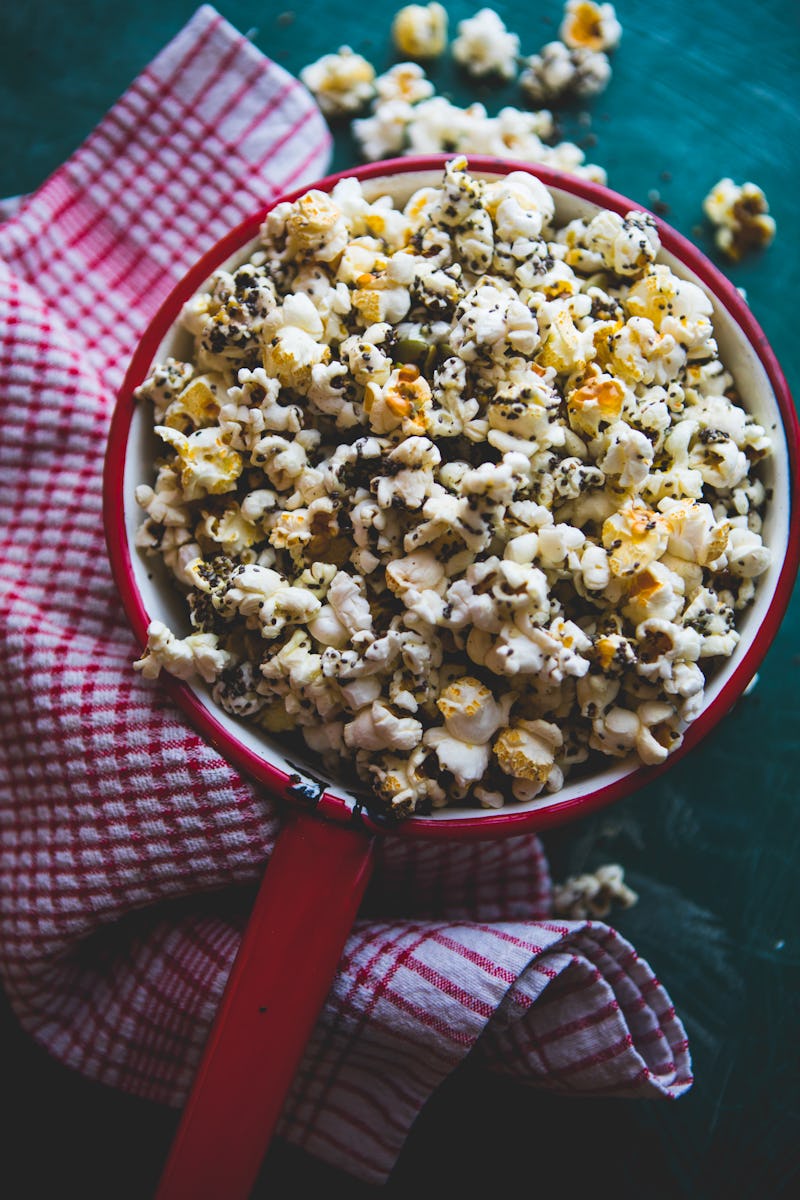 MmeEmil/E+/Getty Images
Pretty much everyone in your life has a mason jar or little Trader Joe's bag filled with little yellow flakes — and they seem to put it on everything. If you've never tried nutritional yeast before, you might not understand why all the vegans on TikTok love the weird little flakes so much. Whether you're finally willing to give it a try or you're looking for new ways to use nutritional yeast, these TikToks have got your back.
Wondering why so many folks are putting yeast in everything from their salads to their pasta and popcorn? It's got this nutty, cheesy flavor that's hard to describe to someone who's never had it. That flavor comes from glutamic acid, which forms naturally when the yeast is made. For vegans, it's a great way to sub in the umami cheese provides without, you know, the cheese.
But what the heck is nutritional yeast in the first place? "Nutritional yeast is a yeast that's specifically grown as a food product," @drheathermd explains in a TikTok posted in August 2020. The manufacturing process kills the actual yeast, she says, so there aren't any living yeast cells in the final product (RIP). That's why the flakes don't make anything rise, despite their name.
Once you have it, you'll probably want to sprinkle it on all your food, regardless of how much you subscribe to the plant-based life. These nine TikTok-approved ways to use nutritional yeast will leave your savory-tooth pleased and wanting more.