Why Facebook, Instagram, & WhatsApp All Went Dark
The apps are back online as of Oct. 5.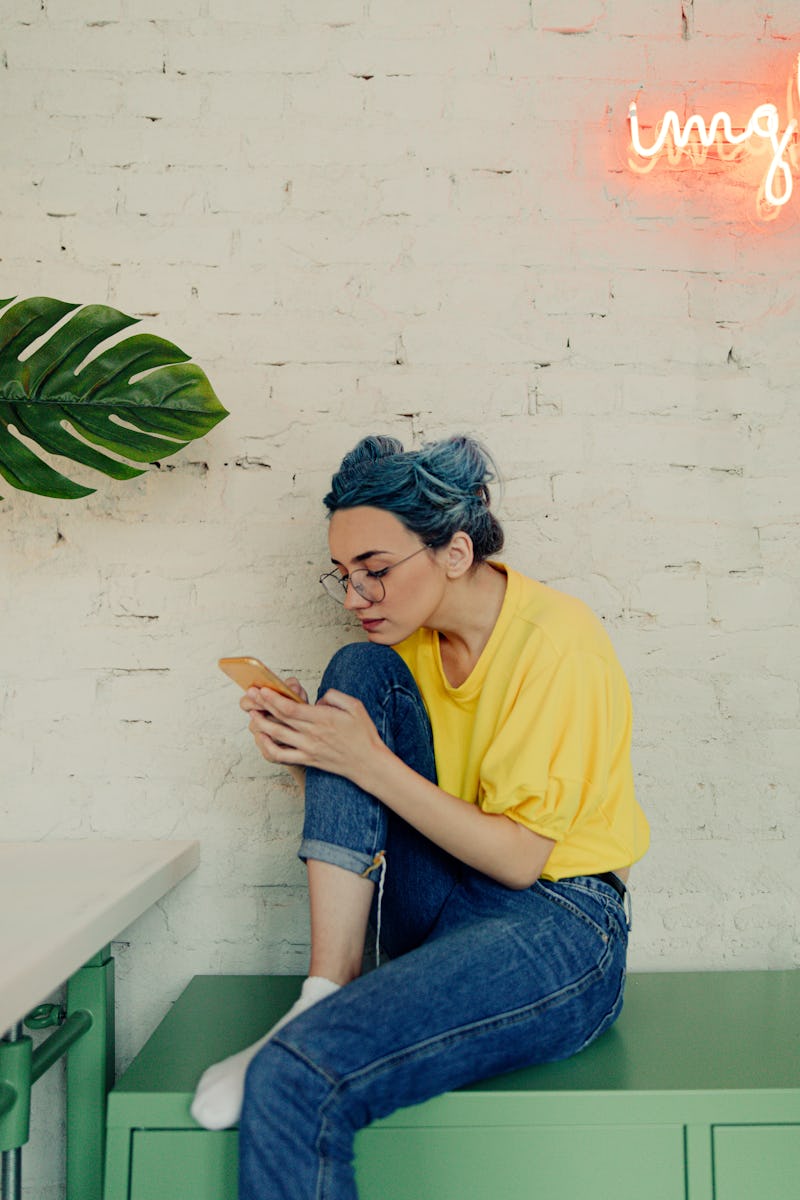 AleksandarNakic/E+/Getty Images
If you were planning to upload a meticulously curated photo dump to your Finsta yesterday, you were out of luck. Many users are wondering why Instagram was down on Oct. 4, as the app and the website seemed to refuse to load. People attempting to update the Instagram app were greeted with "Couldn't refresh feed" notifications. What's more, neither Facebook nor messaging platform WhatsApp were online as of mid-day on Monday, Oct. 4. A Facebook spokesman, Andy Stone, Tweeted that the team was "working to get things back to normal as quickly as possible" shortly after noon E.T.
People took to Twitter — which was still working, thankfully — to see if others were experiencing the same issues. The website Down Detector confirmed problems with Facebook products writ large, citing over 100,000 reports as of 12 p.m. ET indicating that users were having trouble accessing products owned by the social media giant. The Facebook website wouldn't load, and WhatsApp messages didn't go through, with the status bar saying "Connecting." On the desktop version of Instagram, the webpage loaded to a "5xx server notification," while Safari said it "can't find the server" for the web version of Facebook.
Around 6 p.m. E.T., services came back online for many users, though not everyone experienced a totally seamless connection. In a blogpost, Santosh Janardhan, Facebook's vice president of infrastructure, apologized for the widespread inconvenience, adding that a "faulty configuration change" was the reason behind Facebook going down. The blogpost also noted that there was no evidence that any user data was compromised because of the snafu.
"Our engineering teams have learned that configuration changes on the backbone routers that coordinate network traffic between our data centers caused issues that interrupted this communication. This disruption to network traffic had a cascading effect on the way our data centers communicate, bringing our services to a halt."
The outage, the longest in Facebook's history since 2019, came in the thick of the Fall 2021 Mercury Retrograde, which is known to put a backspin on anything communication-related. It also followed days after Sen. Richard Blumenthal asked Facebook's global head of safety, Antigone Davis, if the company would "commit to ending Finsta" in a Senate subcommittee hearing. (Safe to say that Finsta was ended, albeit briefly, though it doesn't seem like Facebook "committed" to doing so.)
In previous years, Instagram and other Facebook services have gone dark thanks to server errors. In 2019, Facebook blamed a server configuration change for a day-long blackout, per NPR, and back in 2018, Instagram users were also met with a notification that read "5xx Server Error." At that time, the website Lifewire reported that that code means "something has gone wrong on the website's server, but the server could not be more specific on what the exact problem is." In April 2016, Instagram experienced an outage that caused Valencia-filtered panic. Users were directed to a 504 page at that time. In 2016, when users were experiencing issues with the app, occasionally it overlapped with times Instagram was making changes — specifically, when Instagram was changing its algorithm. And in 2008, when around 80 million Facebook users got kicked off the site for the entire day, a bug was to blame, per CNBC.
This article was originally published on