An Astrologer On The 3 Zodiac Signs Most Attracted To Aquarius
You're super unique and hard to forget.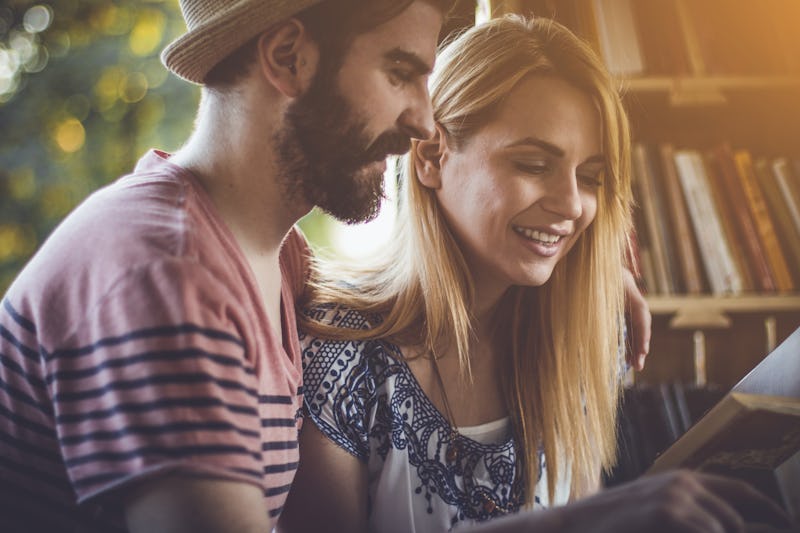 domoyega/E+/Getty Images
When your sign is known for being "the quirky one" among the zodiac, you're bound to attract your share of attention. You're super unique, and the type of person who's hard to forget. Honestly, there's just so much to appreciate about Aquarius. You're independent, open-minded, highly intelligent, and a true original. You care a lot about the world around you and continuously look for ways to make it better. You love making friends and one of the most loyal signs in astrology. It's no wonder these three zodiac signs are most attracted to Aquarius. There's just something extraordinary about you.
"People are drawn to Aquarius because they are unconventional, revolutionary, visionary, and truly unique," Philip Young, Ph.D., astrologer and spiritual advisor at AskAstrology, tells Bustle. "They have a sharp mind, a wicked sense of humor, and a willingness to go way outside the box just to have an experience. The stranger the date, the more they'll enjoy it. Medieval dinner date where you eat food with your hands? Sure! Skydiving, Comic-Con, five-star restaurant serving exotic meat, or the grungiest food truck — the more unusual, the better."
Anyone looking for a more traditional partner or relationship may not appreciate what you have to offer. But who cares? That's their loss. According to Young, the following three zodiac signs find your personality really attractive.