3 Zodiac Signs Most Attracted To Leo, According To An Astrologer
This lion is zodiac royalty.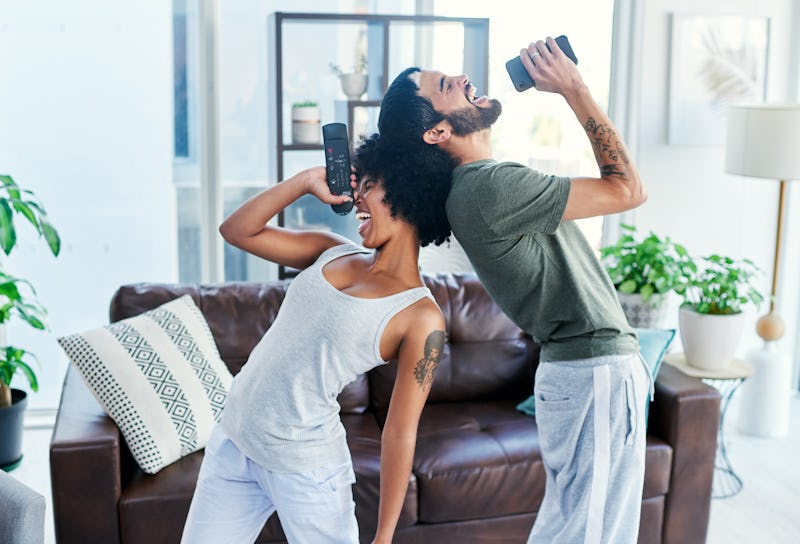 PeopleImages/E+/Getty Images
When you're zodiac royalty, you tend to have your pick of the best. You're bold, creative, generous, and warm. People are naturally drawn to you. It's no secret that you're the sign that loves being in the spotlight. So, lucky for you, the three zodiac signs most attracted to Leo will give you the kind of attention you desire.
"Leo is the only sign in the zodiac that's ruled by the Sun, so they tend to have very radiant personalities," astrologer Jessica D'Angio tells Bustle. "You can always spot a Leo because they feel completely comfortable in their own skin and they just shine without even trying. Leo also rules the fifth house in astrology, which is arguably the most fun house as it covers play, creativity, and romance. Leo excels at all of these things."
In addition to their attractive personality traits, D'Angio says Leos tend to have really great hair. "The symbol most associated with Leo is the lion, and the King of the Jungle has a gorgeous mane," she says. "Leo women are positively fearless with their hairstyles. They know the spotlight is always on them, and that's just what they like, so they always make sure to look their best."
Here are the three zodiac signs most drawn to Leo, according to D'Angio.