An Astrologer Reveals The 3 Zodiac Signs Most Attracted To Libra
These scales are a total flirt.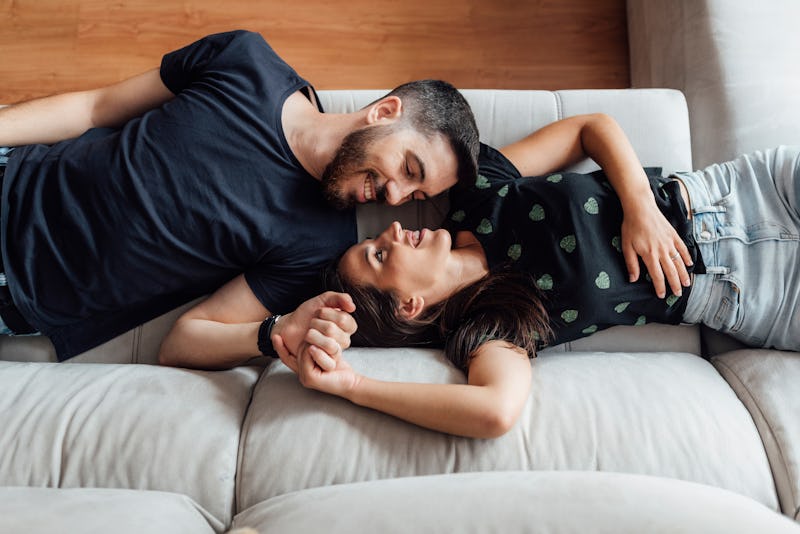 Westend61/Westend61/Getty Images
Libras are the Serena Van Der Woodsens of the world. You're the type of person who can walk into a room, turn heads, and make people wonder, "Who's that?" You have a certain glow to you, and it makes everyone take notice. You're as lovely as Venus, the goddess who rules over your sign, and you always carry yourself with grace. You're also good-natured, fair, and oh-so-charming. When it comes to flirting, you even have Gemini beat. Once people get to know you, they can't help but fall in love, and the three zodiac signs most attracted to Libra know that better than anyone else.
"Libra is one of only two signs in the zodiac ruled by Venus, so this fact alone makes them very appealing," astrologer Jessica D'Angio tells Bustle. "Venus energy speaks to love, money, and relating, and Libras are well-versed in all of these areas. They're typically charming, well-dressed, and very eloquent."
When it comes to relationships, Libras will go the extra mile for someone they care about. According to D'Angio, the sign of Libra rules the Seventh House of Partnership, which is the most important house to look at if having a romantic commitment is a goal. So Libras are "simply cut" for commitment, D'Angio says. They can definitely handle casual relationships, but will only stick around for those they actually see themselves having a future with.
"Everyone loves Libra," D'Angio says. But three zodiac signs are drawn to your sign most.