3 Zodiac Signs Most Likely To Break Pisces' Heart, According To An Astrologer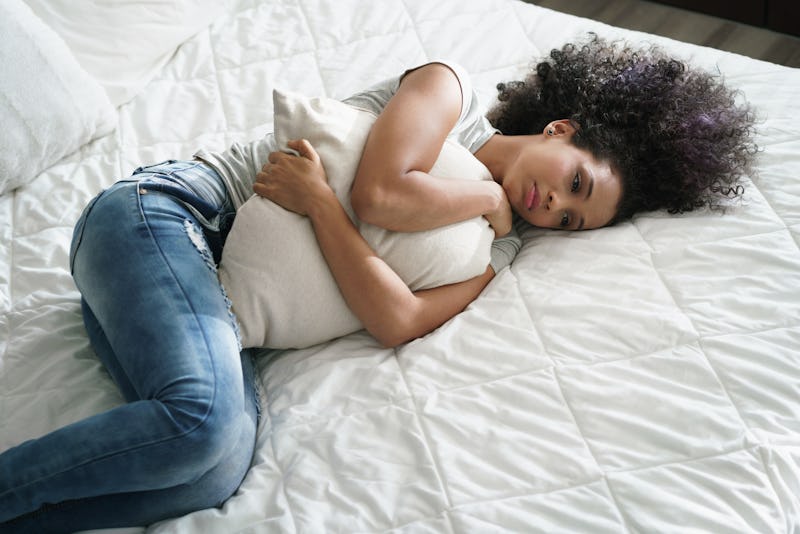 Diego Cervo / EyeEm/EyeEm/Getty Images
When you're a sensitive and sweet hopeless romantic like Pisces, you've likely experienced your share of heartbreak. You're no stranger to falling in love at first sight, and you feel no shame in making your partner you entire world. That's just how you love. Because of this, it could be beneficial for you to learn which zodiac signs are most likely to break Pisces' heart. Not everyone loves as deeply as you do. According to an astrologer, there are three zodiac signs in particular that you may want to watch out for.
"The fish in love is romantic, dreamy, and in love with love," Haley Comet, lead astrologer of the NUiT Astrology, Match & Date App tells Bustle. "Once you've captured the Piscean heart, they will transport you to a different planet. This imaginative sign is always looking for life to feel more dreamy, and dating them will truly feel like magic. They're kind-hearted, empathetic, and intuitive folks who will be tapped into your emotions and sensitive to your every slight mood change."
As one of the most sensitive signs in the zodiac, Comet says it's not difficult for Pisces to feel hurt by their partner. "Other Water signs symbols (i.e. Scorpio the scorpion and Cancer the crab) have shells to protect them, but Pisces the fish has no armor to guard their vulnerable hearts," she says. So if you're a Pisces who's tired of getting heartbroken, be careful about giving your heart away to the following three zodiac signs. According to Comet, they might just break it.