3 Zodiac Signs Most Likely To Break Virgo's Heart
Virgo doesn't give their heart away to just anyone.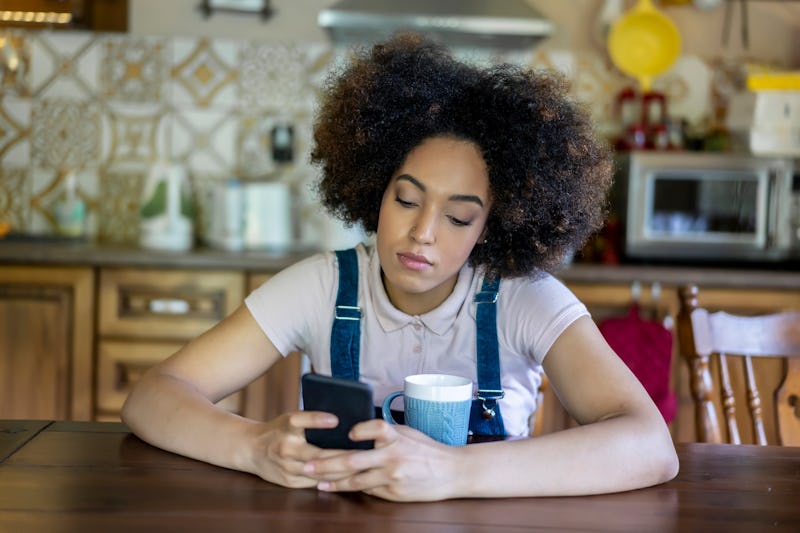 Vladimir Vladimirov/E+/Getty Images
As one of the pickiest signs in the zodiac, Virgos don't give their heart to just anyone. When you strive for perfection in every aspect of your life, naturally, you'd want to find the best match for you. But as you may know, finding that person isn't always easy. When your days are perfectly planned out weeks in advance, you don't have a ton of time to waste on Tinder dates that don't go anywhere. Fortunately, the zodiac can help you figure out who you may want to be swiping left on. According to an astrologer, there are three zodiac signs most likely to break Virgo's heart.
"Though Virgos are known for being quite cautious, once they're committed, they give everything to their beloved," astrologer Clarisse Monahan tells Bustle. "As an Earth sign, they value stability and loyalty in relationships, and this goes a long way for them. They're more concerned with security in relationships than pomp and circumstance."
According to Monahan, Virgo is associated with the Sixth House in astrology, which is the House of Service. In relationships, Virgos tend to enjoy being of service to their partner. They're big problem solvers and always try their hardest to make their relationship the best it can be.
However, heartbreak usually comes in the form of a partner who's unwilling to work things out. "Because Virgo focuses so much on fixing any potential problems, it can really break their heart if their partner doesn't make them aware of any problems and/or just blindsides them with a breakup," Monahan says. It's one of the reasons why the following three zodiac signs are most likely to break Virgo's heart.