3 Zodiac Signs Capricorn Is Most Likely To Marry
This goat will likely walk down the aisle later in life.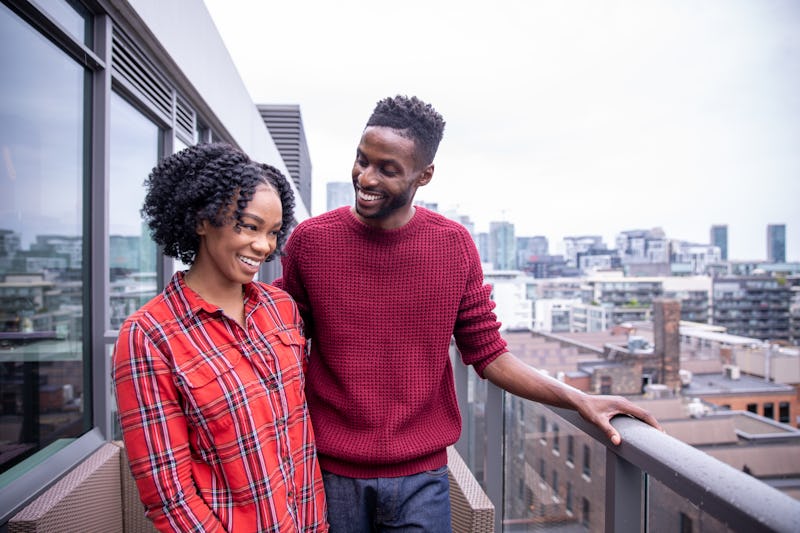 vitapix/E+/Getty Images
Out of all the signs in the zodiac, Capricorn is the one that's most likely to marry later on in life. It's not that you don't like the idea of marriage. In fact, you'd love to have someone to come home to after a long day at work. You're just very practical and take everything you do seriously. Naturally, marriage isn't something you're going to rush into. For one, your career and finances need to be in a good place. And two, you'll only commit to someone you can actually see yourself growing old with. Fortunately, the zodiac can help you with the latter. According to an astrologer, there are three zodiac signs Capricorn is most likely to marry.
"Marriage is a lifelong venture for Capricorn, and all of this sign's ventures must be a success," India Leigh, intuitive reader and astrologer, tells Bustle. "Once Capricorn says, 'I do,' that's it. Romance for them is more of a detailed examination than a carefree rollercoaster ride. That's not to say this sign isn't looking for fun, but a good time is just one of many specifications on the list of qualities that will influence them to couple up. When choosing a partner, they bring their A-game of discernment."
Capricorn will take their time to find a partner of high quality. According to Leigh, the goat wants someone who shares their high standards, is loyal, ambitious, and has characteristics that will balance out the relationship like optimism and easygoing nature. It's why Leigh says the following three zodiac signs make good matches for Capricorn in marriage.