3 Zodiac Signs Most Sexually Compatible With Aries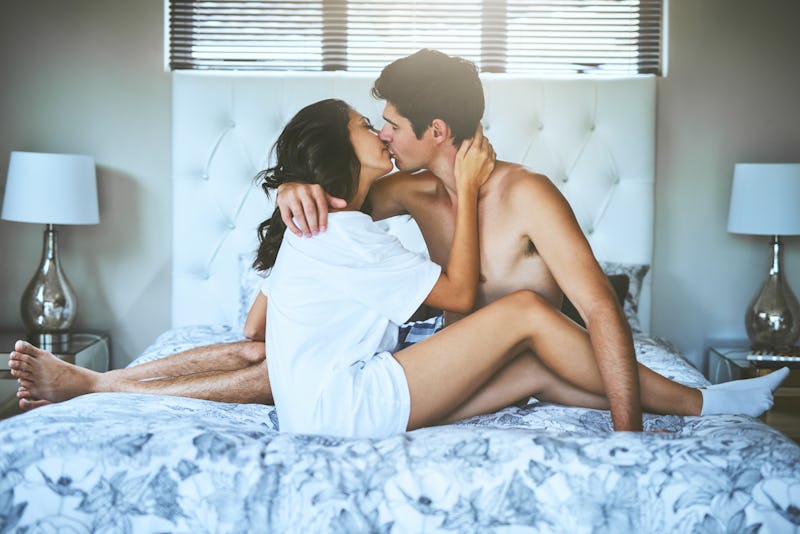 Charday Penn/E+/Getty Images
Gentle, romantic, and sweet are three words rarely ever get used to describe sex with an Aries. When Mars rules your zodiac sign, the planet of passion, aggression, energy, and physical desire, the sex is bound to be primal and next-level. As a fire sign, you naturally bring a fiery passion to everything you do. You genuinely love sex, and, thanks to Mars, your sign was practically made for doing it. Your sex drive is one of the highest among the signs, and you're typically ready to go whenever, wherever. Not everyone can keep up with you, but the three zodiac signs most sexually compatible with Aries will definitely try.
"With the planet of action as their ruler, Aries tend to be extremely hot and action-oriented in bed," astrologer Clarisse Monahan tells Bustle. "Due to their spontaneous nature, unexpected sex is a huge turn-on for them. They're the master of raw, no-holds-barred sex and tend to prefer spur of the moment passion to planned dates. Sex with Aries is straightforward, and they tend to not like anything too contrived or cheesy."
Aries is a sign that loves the chase. When you see someone you want, you go for it without hesitation. You're very direct, and you prefer partners who are vocal about what they want in bed. If you're looking for a partner who's a good match in bed, you may want to put your efforts towards the following three signs. According to Monahan, these are the three zodiac signs you're most likely to have the best sex with.