3 Zodiac Signs Most Sexually Compatible With Gemini
These twins are double the trouble.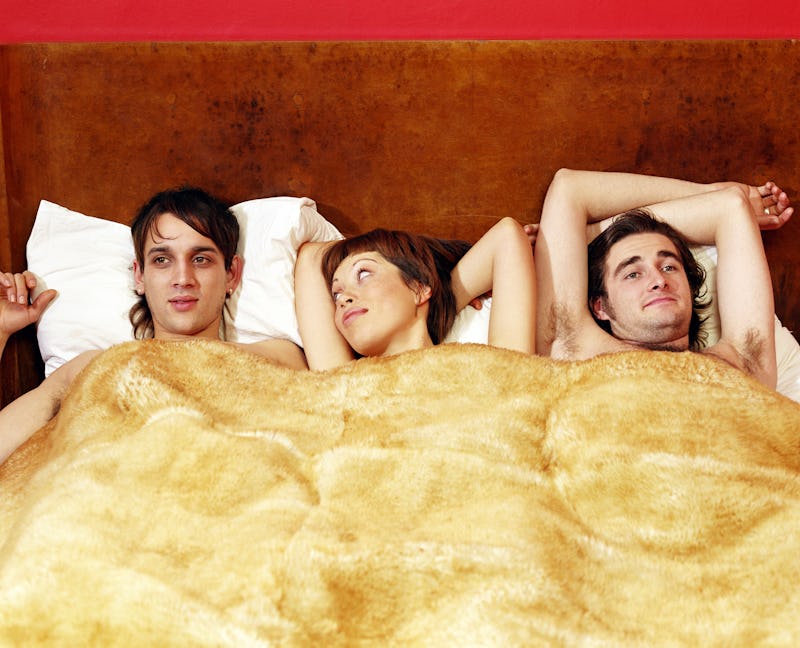 Alan Powdrill/Stone/Getty Images
The twins, aka Gemini, are truly double the trouble. Perhaps that's why the three zodiac signs most compatible with Gemini are all about exploring new things — in the streets and between the sheets. Creative and mischievous, this air sign was born to have fun, connect with others, and go with the flow. According to astrologer Clarisse Monahan, Gemini's adaptable temperament comes from its ruling planet, Mercury — which, in case you forgot your facts from middle school science class, is the fastest planet to orbit the sun.
"Mercury orbits the sun at about 1800 miles a minute, roughly about as fast as the native Gemini thinks," Monahan tells Bustle. "Chemistry for this lightening-quick sign starts in the mind. They need to have an intellectual rapport or strong curiosity about their mate before jumping into bed with them."
Since Geminis are so clever and quick, they're most attracted to the signs that can keep up with them. From dirty talk to trying new positions, these three signs are likely to feel the heat with Gemini.
Sources:
Clarisse Monahan, astrologer
Lisa Stardust, astrologer