3 Zodiac Signs Most Likely To Be Gemini's Soulmates
Geminis get bored easily, but these few signs can keep them entertained.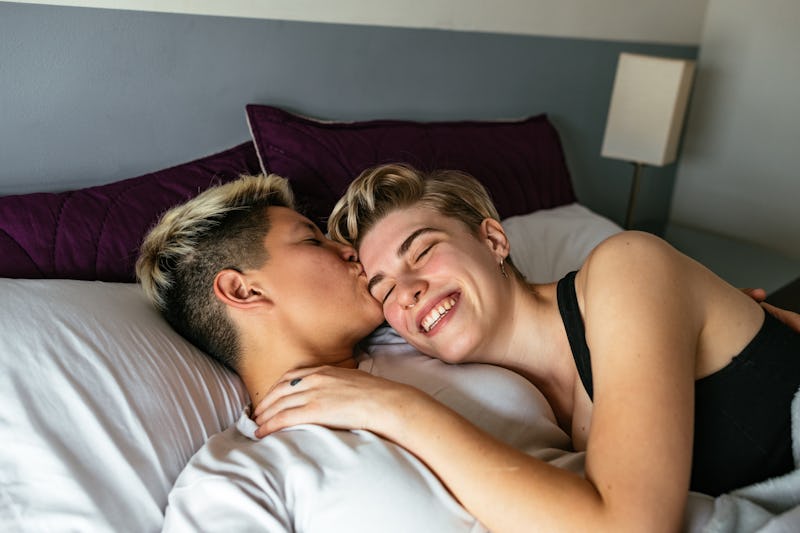 Drazen_/E+/Getty Images
Truth be told, Gemini isn't the type to believe in having just one soulmate. As a highly social and logical air sign, the zodiac's twins recognize the fact that there's billions of people in the world. Why limit yourself to just one? They're big flirts, notoriously flakey, and have a tendency to get bored pretty easily. Despite this, Geminis can fall in love just like any other zodiac sign. According to astrologers, the three zodiac signs most likely to be Gemini's soulmate have what it takes to make this air sign commit.
Although astrology isn't perfect, dating a sign that's compatible with yours may lead to a higher chance of success in love. Knowing Gemini's compatibility with other signs can be helpful if you're a Gemini yourself, or if you're interested in dating one. So who's the best match for Gemini?
"This is a notoriously fickle sign, so what pleases them today may not suffice tomorrow," Jessica D'Angio, astrologer and owner of MsFortune Astrology, tells Bustle. "But one thing is certain — they need constant mental stimulation."
Gemini is a mutable air sign, so they tend to be highly intelligent. They're usually well-read, well-spoken, and need to be social. According to D'Angio, they won't be able to go the distance with anyone who doesn't know how to hold a conversation, or who doesn't like to learn new things. Gemini also has a hard time still, so finding someone with a fair amount of fixed energy in their chart can result in a long-term match.
Here are the three zodiac signs most compatible with Gemini and most likely to be their soulmate.
Sources:
Jessica D'Angio, astrologer and owner of MsFortune Astrology
Staci Luna, astrologer and certified spiritual life coach
This article was originally published on