3 Zodiac Signs Most Attracted To Gemini
The twins have no shortage of admirers.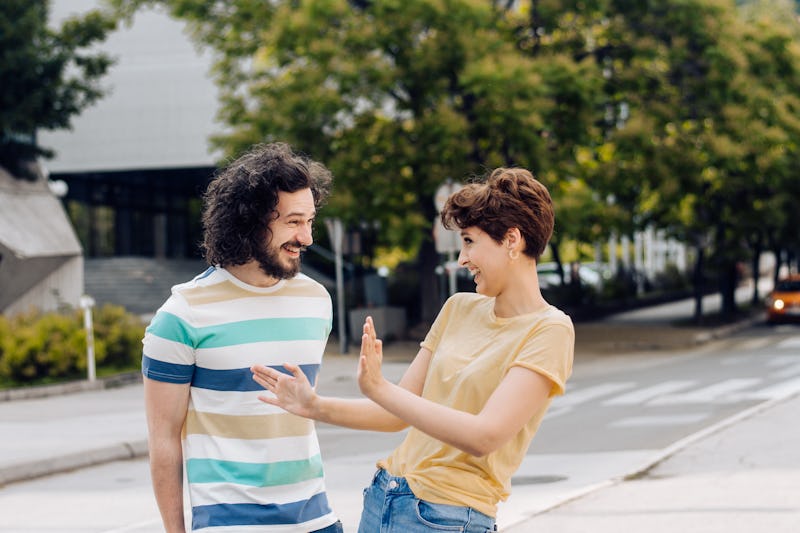 MixMedia/E+/Getty Images
Geminis may be known as the flirtatious players of the zodiac, but you also have no shortage of admirers. One of the reasons why you have such a rep is because you're so damn charming. You can walk into any room and easily win people over with your intellect, wit, and ability to adapt to every person you meet. Your laugh is infectious, and your smile has a way of brightening everyone's day. You're just someone people want to get to know, and the three zodiac signs most attracted to Gemini definitely want to get to know you.
"Geminis are known for their quick-witted cerebral nature and excellent communication. However, another great trait they exude is their fun effervescent energy," astrologer Clarisse Monahan tells Bustle. "No matter what age they are, they tend to appear youthful and inquisitive, hence tend to be very attractive."
Their open communication style also draws people in. You can talk to a Gemini about pretty much anything, and they always remain objective. According to Monahan, people are also attracted to their open nature and ability to express their ideas and desires without any restrictions.
Although the twins are mindful about looking good, the signs who find Gemini irresistible are those who appreciate their ability to speak their mind. So, here are the three zodiac signs most attracted to Gemini, according to Monahan.