3 Zodiac Signs Most Sexually Compatible With Scorpio
Who can keep up with this sultry sign?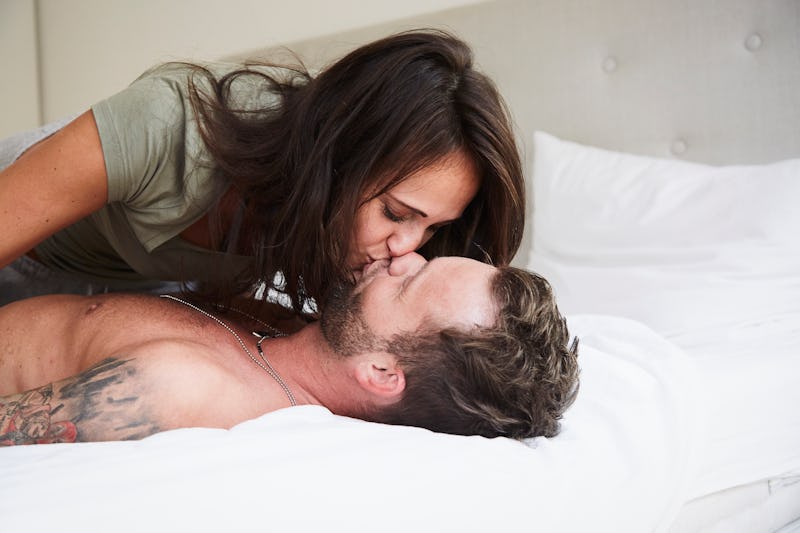 Silke Woweries/The Image Bank/Getty Images
Quick! Which zodiac signs do think would be most sexually compatible with Scorpio? If you answered "everyone," you aren't entirely wrong. Scorpios are known for being the sultry, sexy folks of the zodiac, who are always down for a fun one-night stand. But when it comes to true compatibility, they're actually pretty picky.
Scorpio is a water sign, which means they're sensitive and sentimental and have high expectations when coupling up. They're typically on the hunt for a partner with a capital P; someone they can invest in, build a relationship with and stay loyal to for years to come.
In the early days of dating, they always have an eye out for someone who can expand their mind, as they're incredibly into having deep, philosophical conversations. "Any bond that makes a Scorpio feel seen — or more inspired about the circle of life — is going to turn them on," Crystal Duan, an astrologer and psychic consultant, tells Bustle.
From there, whether they're hooking up with someone new or climbing into bed with a long-term partner, Scorpios are happiest when they sense a strong, emotional connection. All they ask — at least at first — is that they can look into their partner's eyes and feel understood. Here, the three zodiac signs most compatible with Scorpio, for those very reasons.
Scorpio is known for being the sexy, sultry sign of the zodiac. But when it comes to finding someone who's able to impress them — and match their energy — it's these three signs that come out on top.
Experts:
Crystal Duan, astrologer and psychic consultant
Mecca Woods, astrologer