3 Zodiac Signs Most Sexually Compatible With Virgo
The only place this sign gets dirty is the bedroom.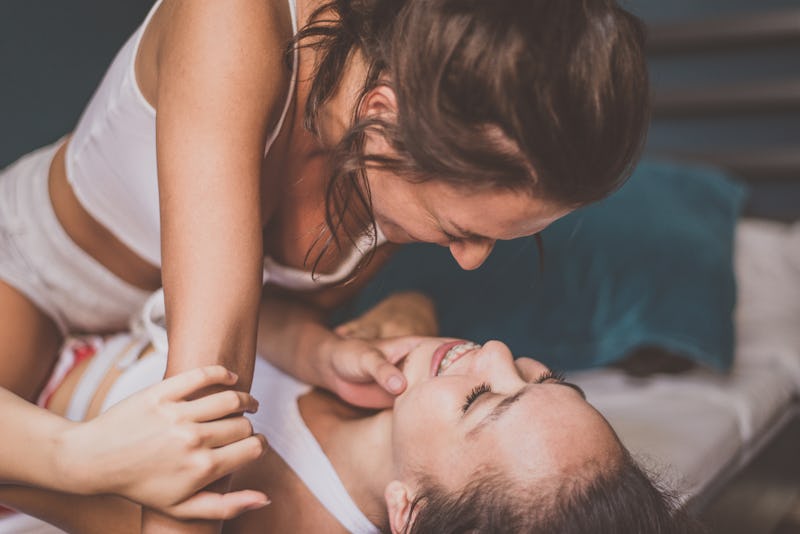 Fabio Formaggio / EyeEm/EyeEm/Getty Images
Virgo may be represented by "The Virgin," but this virgin sure knows how to get down and dirty when it comes to the bedroom. Your sign is known for having the highest standards, so only the best of the best will ever make it to your bed. Since you're all about chasing perfection, you may want to set your sights on a Taurus, Gemini, and Scorpio the next time you're in the mood for a good time. According to an astrologer, these three zodiac signs are most sexually compatible with Virgo and would make the perfect partners for you in bed.
"Virgo can sometimes get labeled as prudish or reserved, but these earthy creatures tend to have very robust attitudes toward sex," astrologer Clarisse Monahan tells Bustle. "As Virgo is associated with the Sixth House in astrology, which is all about work and being of service, they aim to please. They don't mind putting in the effort when it comes to sex. They tend to focus on technique and always look for ways to improve. This is one sign who actually can handle and even thrive on feedback, as long as it's delivered in a practical and loving way."
Since they're earth signs, their style is slow and sensual. Spontaneous quickies aren't ever going to be their thing. Virgos are very patient and attentive partners who prefer taking their time to "get the job done right." They're also ruled by Mercury, the planet of communication, so talking about likes, dislikes, and boundaries are essential. Monahan says Virgos tend to have the best sex with the following three zodiac signs.