5 Ideas For Your Virtual Passover Seder
Yes, you can hide a virtual Afikomen.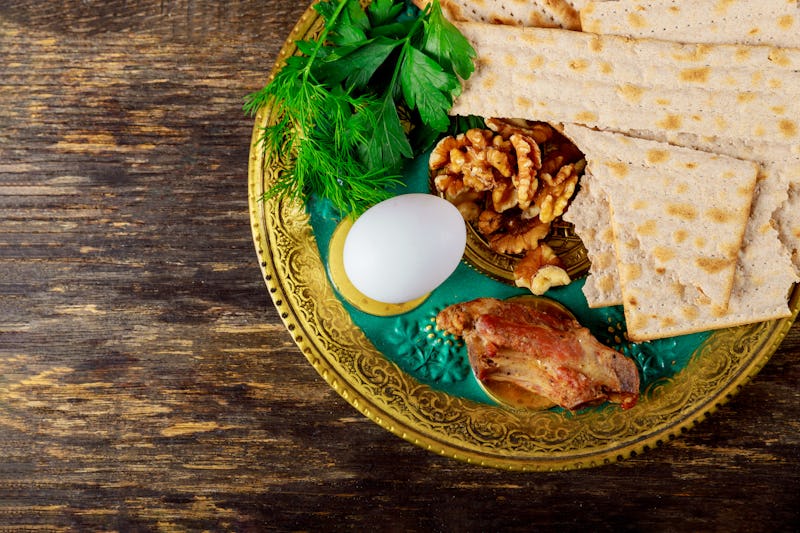 Valentyn Semenov / 500px/500Px Plus/Getty Images
For many, 2021 is another year, and another Passover spent far away — at least physically — from the people we love most. Absent everyone in your circle being fully vaccinated, gathering around a physical Passover table may be impossible yet again. But you can still celebrate with Zoom Passover seder ideas, refined from last year's experiences (and everyone's improved digital skills).
Hosting a virtual seder may not be many people's first choice, but you probably got some practice in 2020. And now that your grandma has figured out how to actually use Zoom (somewhat), you might actually be excited about some of the advantages of virtual Passover. "I got to celebrate with my chosen family all across the country, which I didn't get to do when everything was IRL," says Juno, 34. "I honestly think I'm going to try to keep some elements virtual even post-pandemic, so I can really welcome in everyone I love."
However you decide to celebrate, make sure you get some key logistics out of the way nice and early — send along your Zoom room info and your Haggadah pdf in advance to avoid the rash of texts asking when and where and how. After that's done, all that'll be left on your plate is some matzah and a beautiful time with family and friends — perhaps in tandem with these five Zoom Passover seder ideas.