These British Films All Have Perfect (Or Near-Perfect) Rotten Tomatoes Scores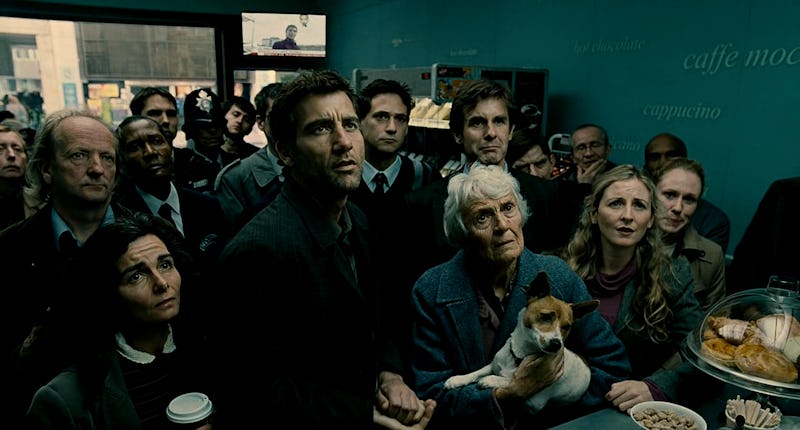 Universal Pictures
Admit it, how many hours on average a week do you spend mindlessly browsing different streaming platforms in search of something to watch, while simultaneously complaining there's just nothing good out there? I'm guessing quite a few. To solve this all-too-familiar dilemma, I've cherry-picked some films you can watch this very evening. Here is a list of British films with perfect Rotten Tomatoes scores (or near perfect, at the very least) to ease the burden of your search.
But first things first, for those of you who don't know, Rotten Tomatoes is a review aggregation site. This means it brings together reviews from various platforms and publications, giving you a view of how a film has been received by critics. It calculates its overall score for a film based on the reviews of over 300 critics. While many use Rotten Tomatoes as a barometer of whether a film is going to be good or not, Variety reports that it actually doesn't have much of an impact on box office figures.
There is also an audience score on Rotten Tomatoes, where anyone can give the film a rating, which will then be aggregated. However, Wired writer Matt Reynolds recently argued that this scoring system is flawed on account of the inherent biases of audience members: after all, we usually only go to see things we think we'll like.
Whatever your thoughts, you can't deny Rotten Tomatoes has done wonders in surfacing some films that might have slipped under the radar for a lot of people, like last year's Get Out. And so, see what you might discover in this perfect (or nearly perfect) list of British films and their impressive Rotten Tomatoes scores.