10 Changes 'The Lion King' Makes To The Original Animated Movie, For Better Or Worse
by Robert Moscato-Goodpaster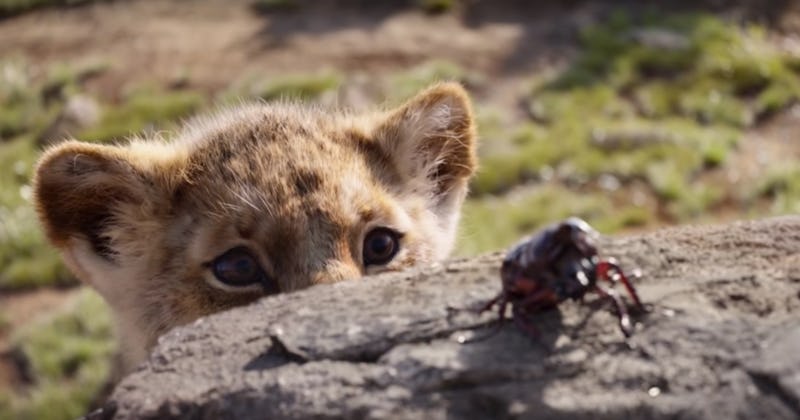 Walt Disney Pictures
One of those highly anticipated Disney "live-action" remakes, The Lion King that hit theaters this week — just about a month after the original's 25th birthday — includes the same songs, setting, characters, and overall storyline as the 1994 film. However, the new Lion King makes changes to the animated version that, in some cases, enhances the story.
The only actor from the original cast to reprise their role in the 2019 version is James Earl Jones, who plays Simba's father Mufasa. As you've no doubt already heard, the new cast is packed with huge stars, such as Beyoncé, Donald Glover, Seth Rogen, and Alfre Woodard. In addition to fresh versions of the Elton John and Tim Rice tracks from the first film, there are new songs on offer here, most notably Beyoncé's "Spirit."
Director Jon Favreau already knows something about bringing classic Disney musicals into the live-action/CGI world. He also directed the live-action Jungle Book in 2016. In a recent appearance on Jimmy Kimmel Live, Favreau explained how he respected the filmmakers of the 1994 film while he and his team created something new.
"They were there, and they were also very involved, they would come by, like Rob Minkoff, who directed the original [with Roger Allers] would come by and see what we were doing," Favreau said. "I always wanted to check in with them, because I felt that this was the type of film where the first one holds up so incredibly well and so many people have grown up with it that I want to make sure we honor the legacy of it..." This film is half an hour longer than the original, Favreau went on to say, so the changes and additions will be very evident to audiences.
Here are some of the ways the new Lion King alters the familiar story, with spoilers ahead: