10 Easy April Fools' Day Pranks To Play On Your S.O. That Are Also Super Creative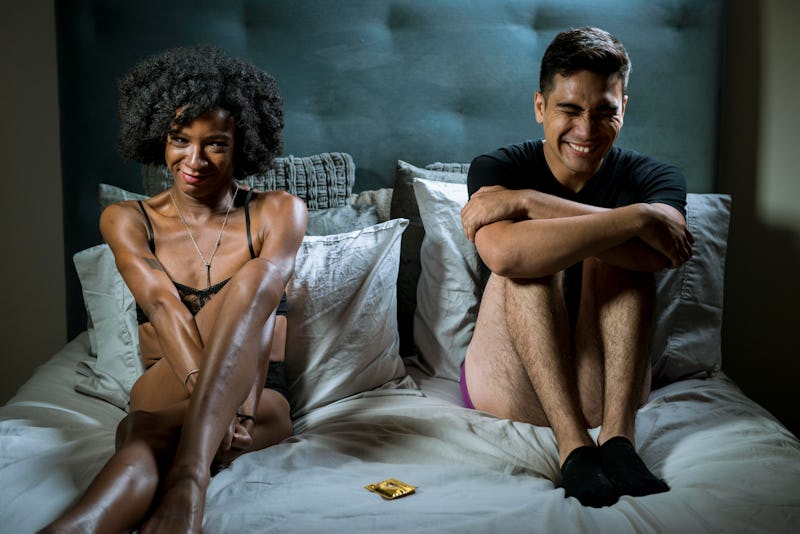 BDG Media, Inc.
April Fools' Day is Easter Sunday, and if you're looking to make an April fool out of your BAE, these creative April Fools' Day pranks to play on your significant other will help you both find the funny. While April Fools' Day has been around for centuries, its actual origins are still a mystery, according to History.com. However, there are a few theories about how Apr. 1 became a day designated for playing pranks on friends, loved ones, and co-workers. "Some historians speculate that April Fools' Day dates back to 1582, when France switched from the Julian calendar to the Gregorian calendar, as called for by the Council of Trent in 1563," History.com explained.
"People who were slow to get the news or failed to recognize that the start of the new year had moved to January 1, and continued to celebrate it during the last week of March through April 1, became the butt of jokes and hoaxes." With everything online today, you don't have to wait for carrier pigeons to deliver news about global changes, unless of course you live under a rock or are on a digital detox. "In Scotland, the tradition became a two-day event, starting with 'hunting the gowk,' in which people were sent on phony errands (gowk is a word for cuckoo bird, a symbol for fool)," History.com noted. If you want to make your beloved a gowk, try these April Fools' Day 2018 pranks to play on your significant other.