10 Everyday Habits That Can Lead To Higher Levels Of Estrogen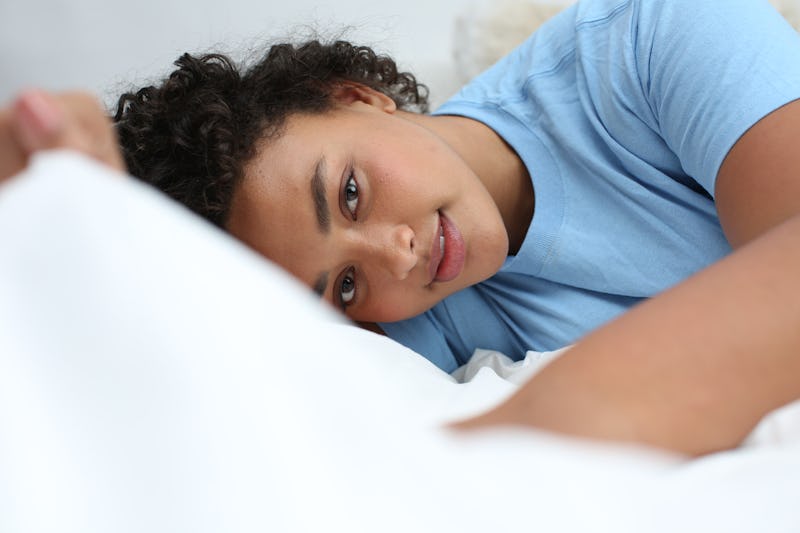 Ashley Batz/Bustle
Hormone imbalances can affect your body in a number of different ways. Having too much or too little of a particular hormone can lead to a variety of health problems and/or physical changes. You're probably aware of how important estrogen is for your reproductive health. But what can happen to your body if you have higher than normal estrogen levels?
"Increased estrogen levels can be linked to certain cancers, endometriosis, ovarian cysts, blood clots and high cholesterol," U by Kotex partner, Dr. Jessica Shepherd, MD, MBA tells Bustle. "If you are experiencing symptoms that suggest high levels of estrogen, I would recommend visiting your doctor for testing."
As an integrative clinical nutritionist and functional medicine practitioner, Jennie Miremadi, MS, CNS, LDN tells Bustle, someone with high levels of estrogen will typically come to her exhibiting symptoms such as major sugar cravings, fluid retention, heavy periods, fibrocystic breasts, brain fogs, headaches, and mood swings, among others.
Having high levels of estrogen in your body is something that can be turned around by a few simple life adjustments. If you believe you may have a hormone imbalance and are exhibiting symptoms that come along with it, it may be best to speak with your doctor and tweak your habits accordingly.
So here are some everyday habits you may not know contribute to higher levels of estrogen in the body, according to experts.