10 Famous Authors Revealed Their Favorite Books To Goodreads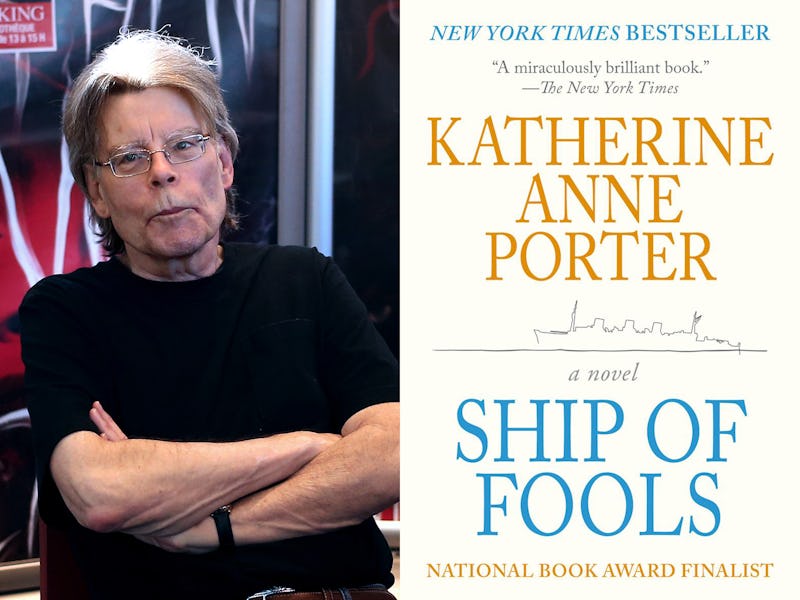 KENZO TRIBOUILLARD/AFP/Getty Images
As part of the month-long celebration in honor of its 10th anniversary, bookish social network Goodreads has asked 10 of your favorite authors to share their 10 favorite books with the rest of us. Get out your TBRs, book nerds, because you're going to have a lot of new titles to add.
I believe strongly in taking reading recommendations from your favorite writers, especially if you want to be a writer yourself. Authors, and particularly novelists, must read deeply and broadly in order to hone their craft. What better books to read can there be, then, than the ones that have inspired your heroes?
So if you love Stephen King, Khaled Hosseini, Brit Bennett, Brian K. Vaughan, Ken Follett, Colleen Hoover, Atul Gawande, Sarah J. Maas, Karan Mahajan, Danzy Senna, or Lily King, I've got 10 books below that you won't want to wait to read. Best of all, although each of those authors has only one of their choices featured here, every one of them chose 10 of their favorite books to share on Goodreads, which means there are 10 times more reading recommendations waiting for you on their lists.
Check out 10 of your favorite authors' favorite books below, and share your 10 favorite titles with me on Twitter!