Need More 'Handmaid's Tale'? Try These Feminist Sci-Fi Reads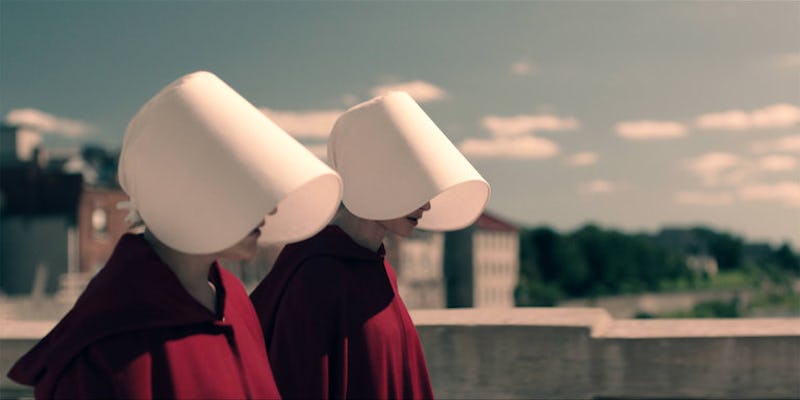 Between the recent TV adaption and the actual state of sexism in the world right now, The Handmaid's Tale is back on everyone's mind. Margaret Atwood's dystopian novel imagines a future in which women are forced into sexual slavery... and, as with all good science fiction, it's making us feel all weird and uncomfortable about the present. But Atwood is far from the only sci-fi author to make the genre unapologetically feminist: here are a few other feminist sci-fi reads, for when you're done re-reading The Handmaid's Tale for the umpteenth time.
When Atwood wrote The Handmaid's Tale back in the 1980s, she was adamant that all the so-called "sci-fi" in her novel was rooted firmly in real life atrocities committed against women (fun!). Much like Atwood, every author on this list draws from the reality of sexism around them to create new futures. Some imagine worlds in which gender is fluid, and not nearly as limiting as it is in our own. Others picture realities where women are further stripped of their bodily autonomy. Some use time travel to explore the past, and to remind us that for much of human civilization, "dystopia" wasn't a theoretical future. It was reality.
So, if you need some more science fiction adventures to fuel your justified feminist rage, here are a few books to get you started: