10 'Game Of Thrones' Quotes For Mother's Day That Aren't About Fire & Blood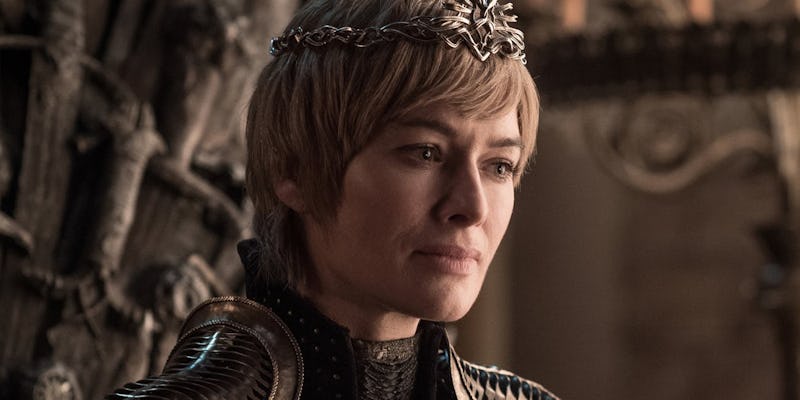 HBO
With Mother's Day just around the corner, it's about that time to start thinking about what we're going to say to our moms to make them feel extra special, whether we do say in a sweet card or in some sort of personalized gift. The best thing to say is probably something that comes from the heart, but not everyone is good at putting pen to paper, and there's nothing wrong with "borrowing" a quote from someone else to really get your point across. That's when we all start looking towards the fictional moms we know and love, even in the most unlikely of places. Take, for example, Game of Thrones. It might be one of the more violent shows on television, but it still has strong motherhood themes throughout the entire show. So, it's no surprise that there are some Game of Thrones quotes that work for Mother's Day... in a weird way.
Think about it: two of the main characters are mothers, which is a huge part of their identity. Cersei Lannister has always been a huge part of the show, and there's a good chance that the only people she truly loves are her children. Cersei has shown her devotion to her children time and time again, even if her way of showing that is, uh, quite violent and disturbing. She will knock anyone down for the sake of her family and keeping her children safe and happy.
Then there's Daenerys Targaryen, who is a different sort of mother: her children are her dragons. Unconventional, sure, but this is GoT we're talking about. Daenerys loves her dragons just as fiercely as Cersei loves her human children, and she tries to protect them just as much too.
Basically, family is an extremely important part of Game of Thrones. Whether you're looking for a quote to add to your mom's Mother's Day card or you're a mother looking for a quote for an Instagram caption, you can use one of the below Game of Thrones options: