10 New Beauty Products Out This Week You'll Definitely Want In Your Make-Up Bag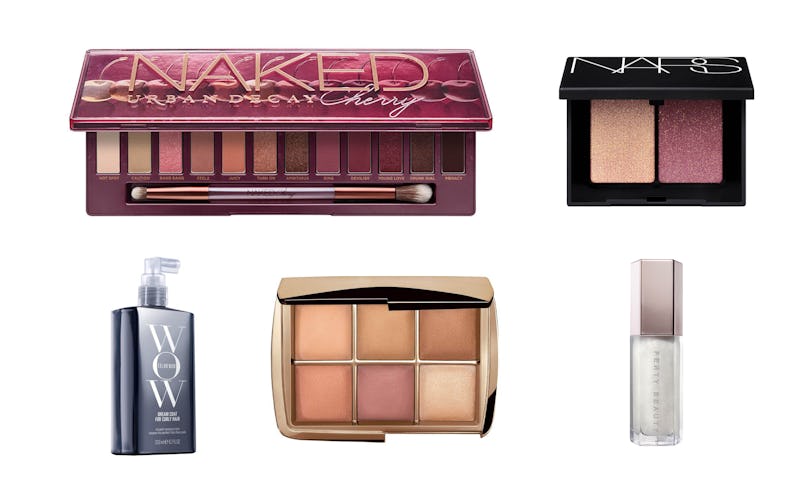 Urban Decay/Hourglass/Cult Beauty/Fenty/NARS/Space NK/
If you love learning about new beauty products as much as I do — you follow all those beauty product rumour Insta pages too, right? — then you'll totally be down for this weekly round-up of new beauty products out this week. This edition's list features skincare, haircare, and a lot of amazing new makeup. Warning: you're going to want to get your hands on it all.
But first, let's start with the makeup: there are some awesome new palettes from the likes of Urban Decay and Hourglass, a debut foundation from Beautyblender, and Fenty Beauty's newest lip gloss, which completely rocks. Then there's Charlotte Tilbury's Pillowtalk extension (which I reviewed late last week) as well as new NARS eyeshadow duos and a cool new foundation from Revolution for under a tenner. You should also check out the brand's super diverse, inclusive campaign to sit with the foundation, too. Lastly, Laura Mercier and It Cosmetics have released two new complexion products that'll change your routine forever.
Hair-wise, there's a great new offering for curly hair from Color Wow and for skin, Fresh has just launched the most Insta-friendly face mist known to man. Keep scrolling to read about each product in more detail.