10 Parks In London, UK That Have The Most Instagrammable Views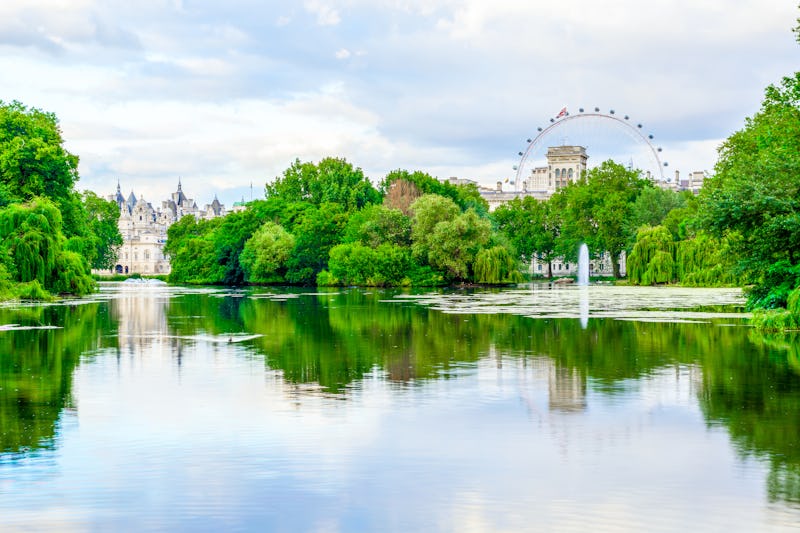 Shutterstock
When we think of "the great outdoors," most of us think of mountainous regions that are lush with trees and far from major cities. Personally, I certainly don't think of London, United Kingdom — but, maybe I should. The metropolitan city is home to the Spice Girls, my personal queen/the official Duchess of Sussex Meghan Markle, and a significant amount of parks — so many, in fact, that the city was recently named the first "National Park City" in the world. It helps that most of the London parks are super Instagrammable, making them gorgeous destinations for any tourist or local looking to take in nature and get a great photo for their 'gram grid.
According to the National Park City Foundation, 33 percent of London is made up of green space. When the energy of the city becomes too overwhelming, residents and tourists can seek refuge in outdoor spaces for a healthy balance of city life and country life. When a train ride to the country isn't possible, you'll still be able to relish in fresh air and stare at something green — or maybe even catch a glimpse of the city's majestic population of antlered deer.
The UK city became the first National Park City in July 2019 after starting its campaign to be six years ago. "Everybody can benefit and contribute everyday by starting to think of the place they live as part of the National Park City and doing simple things like making a balcony or garden better for nature, walking more or going kayaking on the Thames," Daniel Raven-Ellison, who started the campaign, told the National Park City Foundation.
Urban spaces can be green spaces too. Visit one of these London's parks, at least once, to gather inspiration for your next trip or your own city's green makeover.