10 Self-Care Rituals That Will Help You Get Through Mercury Retrograde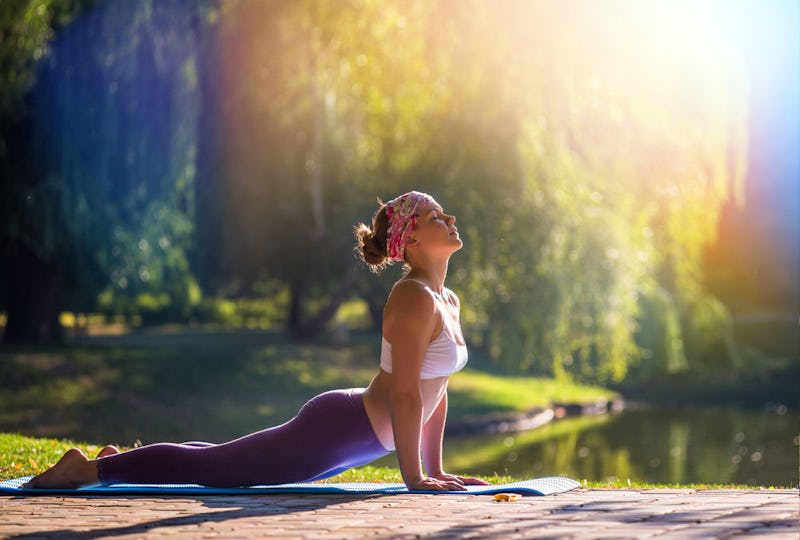 Shutterstock
On July 26, Mercury went retrograde for the second time in 2018. Mercury retrograde refers to the moment astronomical phenomenon when the planet Mercury changes course, and appears to be moving backwards from here on Earth. It isn't actually moving backwards, of course, but still - the change affects us all here on Earth. The planet Mercury represents communication, including how we think, process thoughts, and interact with others. It also rules our movements, travel, commutes, and transactions. Mercury retrograde often leads to a lot of miscommunications and misunderstandings, which can be frustrating. That said, it doesn't have to be a terrible time in your life. There are ways to get through it, including some self-care rituals to try during Mercury retrograde that will make you feel a lot better.
Actually, putting a positive spin on Mercury retrograde is really the way to get through this period — harping on the negative is never going to do you any good. You're better off focusing on the good thing about Mercury retrograde, which is that it forces you to step back and reflect on yourself, your life, and the choices you've been making. Rather than starting anything new, or making big decisions, you'll want to think about how you got where you are, and go from there. That can be necessary sometimes!
Still, it can also be overwhelming, so you'll need to focus on taking care of yourself. To really make the most of Mercury retrograde, try the below self-care rituals.