10 Sensitivities You May Have If You Have A Sensory Processing Disorder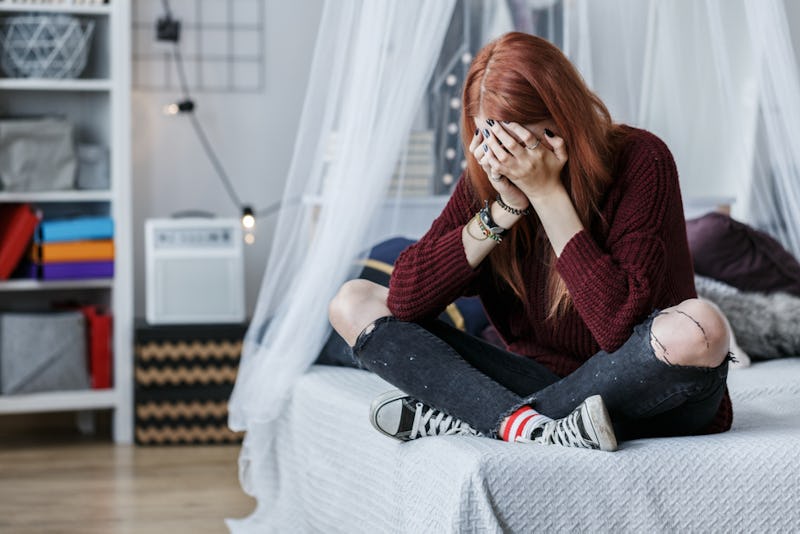 Photographee.eu/Shutterstock
Being a highly sensitive person isn't always about anxiety and emotions. Sometimes, if your senses are overwhelmed more often than not, it could be due to a sensory processing disorder. These disorders are largely misunderstood, but the symptoms are pretty distinctive.
Sensory processing disorder, or SPD, takes place in the nervous system, rather than the mind. "Sensory Processing Disorder (SPD) is described as the nervous system's inability to properly organize and prioritize the sensory input we receive from the world around us," Diana Fitts, occupational therapist, and the founder of The Sensory Toolbox, tells Bustle. "An individual with SPD can get easily overwhelmed, as their brain is trying to attend to a lot of sensory input all at once. Think about how natural it is for most of us to have a conversation with a friend in a coffee shop. While our brains can tune out the surrounding music and background noise, someone with sensory processing disorder cannot. All of those sounds are competing for attention in their brains, which can lead to anxiety and meltdowns." So sometimes, sensitivity is more than just a preference.
Sensory processing disorder is often associated with autism, but not everyone with autism has SPD and not everyone with SPD has autism. And for everyone, working with sensory processing issues can help with daily life.
Here are 10 things that, if you're especially sensitive to, are actually signs of a sensory processing disorder.