How To Have A Memorable Solar Eclipse Viewing Party Without Anyone Going Blind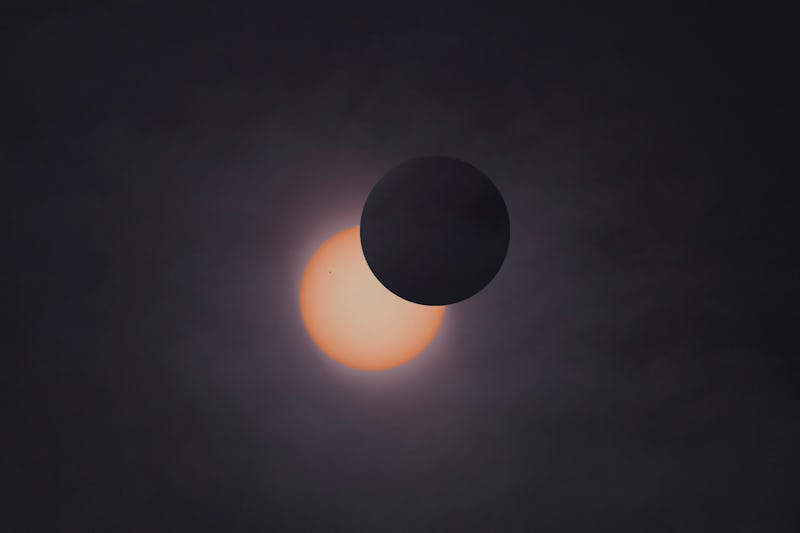 Giulio Ercolani/Stocktrek Images/Stocktrek Images/Getty Images
Birthdays, anniversaries, getting extra guac for free — we always celebrate the special occasions in life. The upcoming total solar eclipse is no exception; and here to make your life easier are 10 solar eclipse party ideas that you can steal and pretend you came up with on your own.
In case you're not yet familiar, the total solar eclipse will take place on August 21. It hasn't happened since March of 2016, and it won't happen again until July of 2019; and it's the first one visible in North America since 1979; so it's kind of a BFD. While everyone is in for a treat, people who are located in cities in the path of totality are particularly excited because they'll get to witness the moon completely blocking the sun, in what will be one of the most epic black-outs of all time.
The fact that this eclipse is happening during Mercury Retrograde makes it even more unique; and while the actual eclipse lasts but two minutes, you can start feeling it three to six months ahead of time, with side effects lasting up to one year after, according to astrologist Lynn Koiner. We're talking about roughly a year and a half of your life that could be impacted by the upcoming total solar eclipse, people!
In other words, it's certainly a cause for celebration. Here are some ideas to get the ball rolling.