10 Solar Eclipse Viewing Party Ideas, So You Can Use The Darkness To Get ~Lit~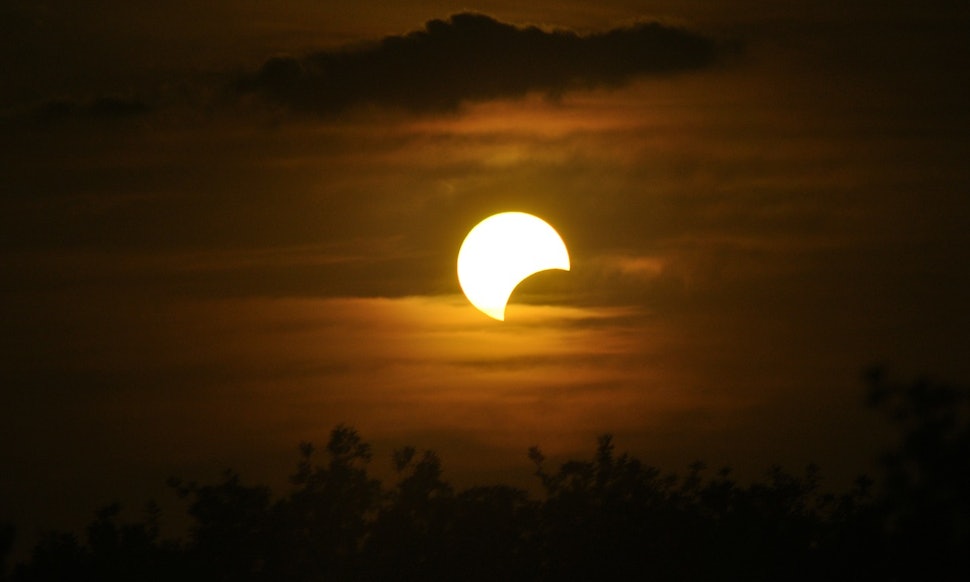 artbyrandy/Pixabay
Birthdays, anniversaries, getting extra guac for free — we always celebrate the special occasions in life. The upcoming total solar eclipse is no exception; and here to make your life easier are 10 solar eclipse party ideas that you can steal and pretend you came up with on your own.
In case you're not yet familiar, the total solar eclipse will take place on August 21. It hasn't happened since March of 2016, and it won't happen again until July of 2019; and it's the first one visible in North America since 1979; so it's kind of a BFD. While everyone is in for a treat, people who are located in cities in the path of totality are particularly excited because they'll get to witness the moon completely blocking the sun, in what will be one of the most epic black-outs of all time.
The fact that this eclipse is happening during Mercury Retrograde makes it even more unique; and while the actual eclipse lasts but two minutes, you can start feeling it three to six months ahead of time, with side effects lasting up to one year after, according to astrologist Lynn Koiner. We're talking about roughly a year and a half of your life that could be impacted by the upcoming total solar eclipse, people!
In other words, it's certainly a cause for celebration. Here are some ideas to get the ball rolling.
1

Galaxy Food

Remember when the galaxy food trend hit and we all marveled at the beauty of galaxy doughnuts, cookies, cakes, and macarons? Now they'll really come in handy. You can't eat them though — they're too pretty. Just take pictures and post them on Instagram, please.
2

Space Rocks
Want to outfit your abode with a bit of astrological decor? Make space rocks! This is a bit of a complicated process, so we've laid out the steps below:
Go outside and pick up rocks.
Paint some of them black and some of them bright green.
Optional: Dust with glitter.*
*Glitter is never optional.
4

Kodak Moments

As humans of 2017, we've learned to live by one cardinal rule: pics, or it didn't happen. But don't settle for regular old selfies — what are you, an amateur? Instead, get crafty and design an astronaut's helmet or alien antennae for your guests to take silly photos. Do you smell that? Smells like a new Facebook profile picture.
6

Practical Party Favors
Some people don't know that you can't watch the eclipse with the naked eye, or even with regular sunglasses, unless you want the retinal sunburn of a lifetime. Solar eclipse viewing glasses are typically pretty cheap — just a buck or two — and your guests will be so glad they have them.
7

DIY Galaxy Shirts

Ask your guests to bring a black shirt, and you provide the other materials, which include acrylic paint and sponges. Each person sponge-paints their own shirt in unique patterns of glimmering metallic, and awesomeness ensues.
9

DIY Pinhole Projectors

NASA Goddard on YouTube

If you don't have eclipse viewing glasses around — or even if you do but just want another cool crafting idea for your partygoers — you can all make pinhole projectors. This is a safe, NASA-approved method for indirectly viewing the total solar eclipse. NASA gives their own how-to in the video above.
10

Nebula Jars

Who doesn't love colorful things that sparkle? (Answer: no one.) Nebula jars are another easy craft that your guests can take home and cherish forever, or until they throw them out. You'll need mason jars, paint, cotton balls, and glitter; you can find the complete directions here.