10 Times Elizabeth Warren Proved She Was The Most Badass Of Senators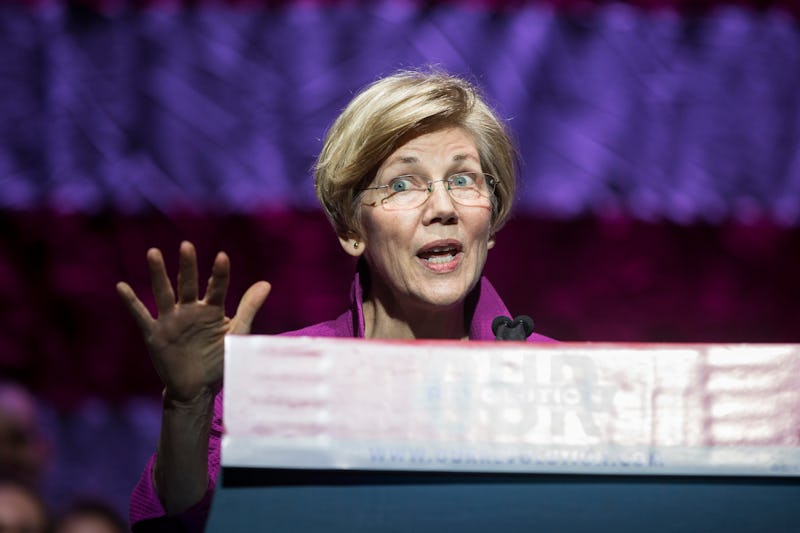 Scott Eisen/Getty Images News/Getty Images
One of the most outspoken leaders of the resistance is Sen. Elizabeth Warren, who was questioning the status quo as a Harvard professor before the resistance was even a hashtag. Thursday marks Elizabeth Warren's birthday, so let's take a moment to explore some of the highlights of her career.
Just Monday, Warren was in full form when she wrote a biting letter to the Federal Reserve demanding that the Wells Fargo board be "removed" for the bank's "risk-management failures." "The Federal Reserve has done nothing to date, despite its ample statutory authority," Warren wrote in the letter. "It is time for the Federal Reserve to act as well."
Warren shows everyday Americans that they too can make a difference like she does, that they can work their way up from a working-class background to become a Harvard professor and senator of the United States.
You already know to expect Warren, her office, and her no-holds-barred Twitter account to keep the pressure up on the current administration. These examples that we're bringing up for her birthday celebration are some of her greatest hits of badass-ness. Here's hoping it helps her ride to victory in 2018.