10 Budgeting Tips For Home Gardening That'll Help You Build An Oasis On The Cheap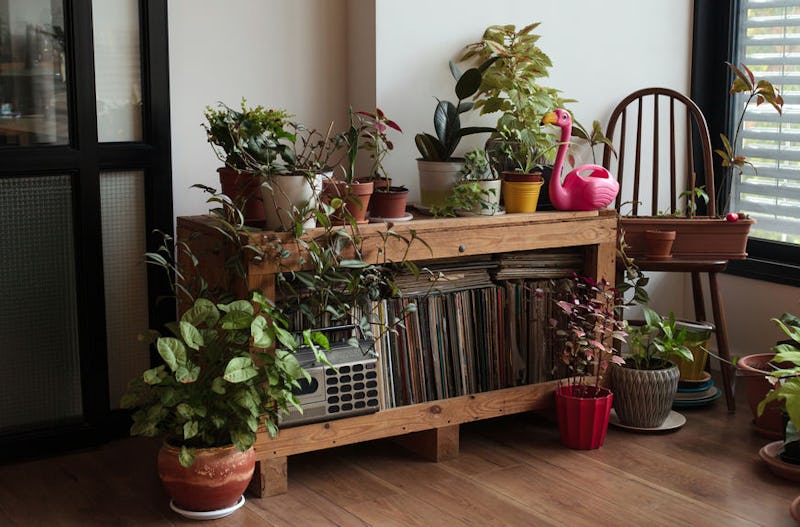 Eldad Carin/Stocksy
Home gardening is just about one of the most rewarding activities you can set your mind to. Not only does it make your little home look cute AF but it can also be a great aide for your mental health and an awesome purifier for the air in your home. The only thing is, though, it really can be an expensive activity. Real talk. Especially when it comes to all of the bits and bobs needed to get going. But worry thee not. As a perpetually skint individual, I can give you lots of tips for home gardening on a budget.
Like I said before, horticulture has long been known for its benefits to mental health and wellbeing. Can I get a hell yes for that? Oof, it just makes you want to go into your living room and high-five a monstera, doesn't it? However, what might momentarily stop you from high-fiving a plant, though, is how much the whole flipping palaver costs. And we all know being cost efficient in an age where nobody has much cash is low-key essential.
Just because you're a little less than rolling in it doesn't mean you can't enjoy the finer things. So enjoy these easy AF tips to maintain happy plants on a budget.