10 Tips To Help You Feel Truly Great At Your First Hot Yoga Class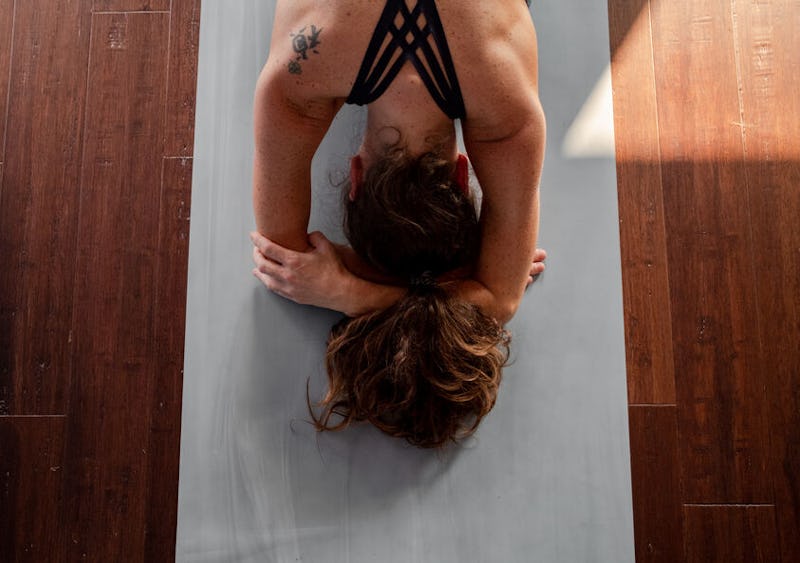 Eddie Pearson / Stocksy
Hot yoga is one of those fitness options that incorporates mind, body, and soul. And, well, a room hotter than a furnace. It's the final bit that seems to put people off when I mention my love for this steamy pretzel sesh but you guys —that's low key the best part. However, you're entitled to have a few concerns so I'm here with some top tips for your first hot yoga class.
The most important thing with all new ventures into health and wellbeing is that it's something that not only works but works for you. Especially if you have any injuries or health concerns, it's best that you speak to your GP before you get stuck into a new fitness activity.
Another thing I wish someone had told me several years ago is that yoga and hot yoga are not only for skinny women who can do headstands. My own self consciousness regarding my physicality held me back from getting on a mat and stretching. Yoga is for all body shapes. It's for building up your strength, learning to control your breathing, and listening to your body. All of which can help you love that yourself in a way you never have before.