10 Ways Reading Can Help Improve Your Relationships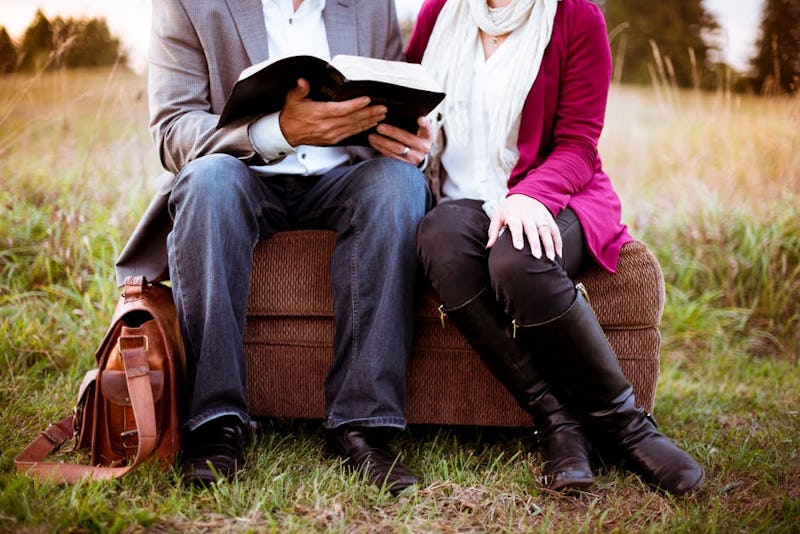 We all know by now that reading is good for you — reading makes you kinder, less stressed, more attractive, and immortal (or something like that). Reading is great for your mental health. But did you know that reading books can also help you seduce your crush, stop all those fights with your roommate, and make you remember to call your mom more often? Here are a few ways that reading can help improve the relationships in your life.
I think most book-lovers already know that it's easier to get along with other book lovers. I mean, have you ever tried to have a conversation with someone who "doesn't read"? It's not easy (especially if you're me, and have little to no working knowledge of band names). If you both read books, you have an instant rapport. You have a conversational safe haven, a way to connect to another person without first listing siblings and college majors.
And reading books can do a lot more for your relationships than simply giving you some new, literary ice breakers. If you're looking to have kinder, smarter, and more fulfilling interactions with other members of the human race, then head to your local bookstore, because reading is a surefire way to improve your relationships: