10 Weird Habits Serial Cheaters Are More Likely To Have Vs. One-Time Cheaters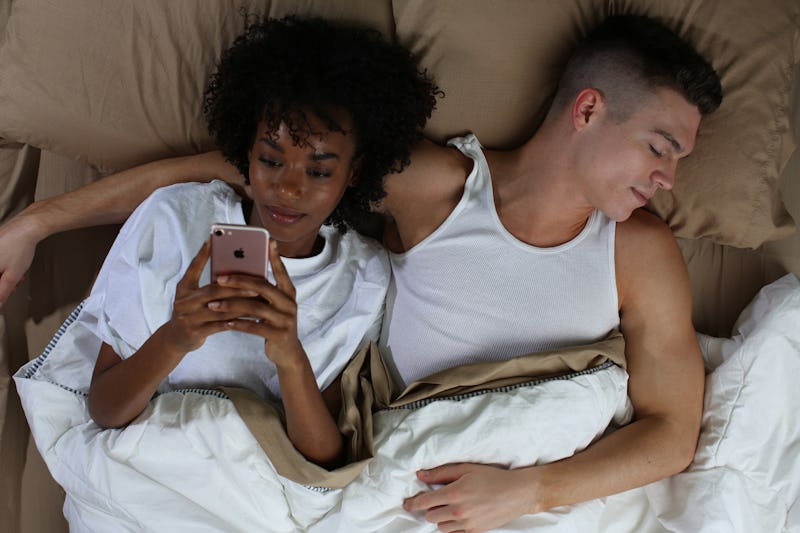 Ashley Batz/Bustle
Catching your partner cheating is one of the most painful things that you can experience in a relationship. Unless you absolutely cannot get over the fact that your partner cheated, a one-time thing doesn't automatically have to mean the end. So how do you know if your partner is a serial cheater or this was just a mistake? According to experts, there are some habits of cheaters who remain unfaithful and habits of one-time cheaters that may set them apart.
"Affairs happen for a variety of reasons," Tammy Nelson, PhD, certified sex therapist and an expert consultant for Ashley Madison, a dating site for married people, tells Bustle. According to Dr. Nelson, the claim, "once a cheater, always a cheater" isn't necessarily true. "Often an affair happens because of opportunity," she says. For instance, if someone is in an environment where cheating happens a lot, they may be more encouraged to cheat. More opportunities to cheat can lead to a habit of cheating. Others who aren't as exposed to cheating, may do it one time when the opportunity presents itself, feel remorse afterward, and never do it again.
But rest assured, if you are dating someone who is truly remorseful for their mistake, they likely won't carry that habit with them into the future. "They've likely worked on moving past those actions and can't imagine doing that in a relationship again," Bethany Ricciardi, sex educator and relationship expert with Too Timid "The Romance Company" tells Bustle. But for a serial cheater, this may not be in the case. In short, getting them to change is going to be quite the challenge.
So here are some habits serial cheaters are more likely to have than one-time cheaters.