Women To Inspire You On International Women's Day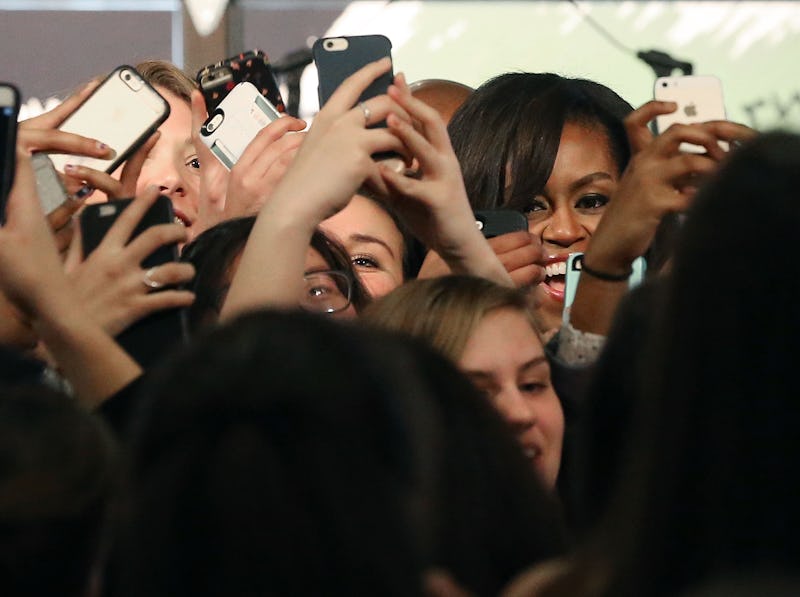 Mark Wilson/Getty Images News/Getty Images
March 8 is International Women's Day, calling on everyone to forge a more inclusive, gender-equal world. Many women have inspired me to be #BeBoldForChange. Who inspires you? These 10 women to inspire you on International Women's Day are trailblazers who have often stood alone to fight for equality of marginalized groups across the globe.
International Women's Day, according to its website, celebrates the social, economic, cultural, and political achievement of women. Yet progress has slowed in many places across the world, so global action is needed to accelerate gender parity — making this year's day of recognition even more important.
In additional to being International Women's Day, March 8 is also" A Day Without A Woman," an international day of general striking to demonstrate just how integral women are to every aspect of society. The fact that we need a strike to prove this is pretty upsetting, but the rallying cry of women who are ready to support one another gives me hope.
These 10 women inspire hope and courage in the face of adversity, and if you're feeling a little shaky March 8, remember that you are not in it alone. Many women have gone before you. Many women are out there now to support you. We can all be #BeBoldForChange together.