10 Fantasy Novels About Asian Mythology, Written By Women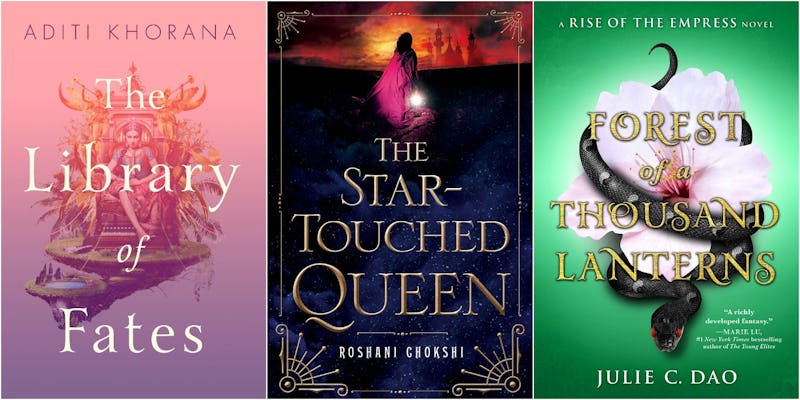 If you've been paying attention to bookish news at all recently, you'll know that J.K. Rowling, author of the beloved Harry Potter series, has come under scrutiny since the release of the trailer for the Fantastic Beasts film sequel, The Crimes of Grindelwald. Here's a quick summary of the situation: Rowling has rewritten the origin story of Lord Voldemort's snake Nagini as a Maledictus, a creature the author says is inspired by the ancient mythology of the Naga. But, according to many fans, Rowling incorrectly attributed this Indian lore to Indonesian myth and has been accused of ignoring the problematic racial undertones of casting South Korean actress Claudia Kim to play the role.
Whether or not you believe that Rowling made some poor choices in her creation of The Crimes of Grindelwald, you can probably acknowledge that the very best way to read fiction inspired by Asian folklore would be by embracing books that are both well-researched and come from diverse authors who experience these myths and legends as a part of their own vibrant cultures. Below are 10 books that do just that: Put authors' connections to their own cultural mythology at the forefront in fantasies that are both fun and illuminating to read.