Bookish Heroines Every Reader Aspired To Be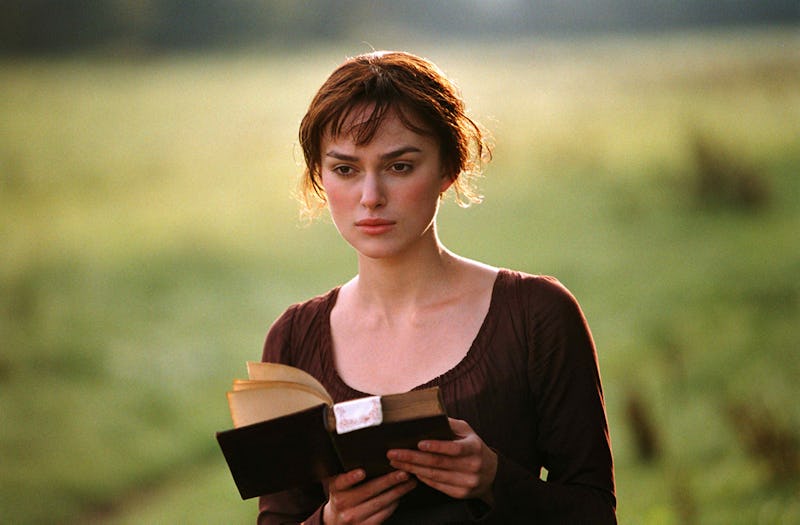 Image: Focus Features and Universal Film
People pick their role models in all kinds of different ways, but if you're a bibliophile like me, chances are your heroes have something to do with books. I've always loved reading and, ever since I was a little girl, have looked up to the most bookish heroines in literature. Smart, cunning, clever, and full of great reading suggestions, can you blame me for making them my personal heroes?
When it comes to the wonderful world of literature, you can find fictional characters of every age, color, size, gender, occupation, and more, which means you have the chance to come across all different kinds of personalities with the power to speak directly to your soul. As a kid, you might have found comfort in Harriet Welsch's non-conformity in Harriet the Spy or inspiration in Lizzie's unbreakable spirit in Pride and Prejudice. But for me, and for many bookish kids like me, the most relatable and admirable book characters are always the ones who love reading just as much as I do. Their interest in stories, their thirst for knowledge, and their passion to the written word were, and still are, connections I share with them, and qualities I'll always deeply admire.
That's why readers will always be my favorite kinds of characters, and my own personal heroes.
From your favorite classic characters to some of the new voices in YA to the familiar faces of your childhood, here are 13 bookish heroines in literature worthy of all the admiration they get.