An Essential Protest Reading Guide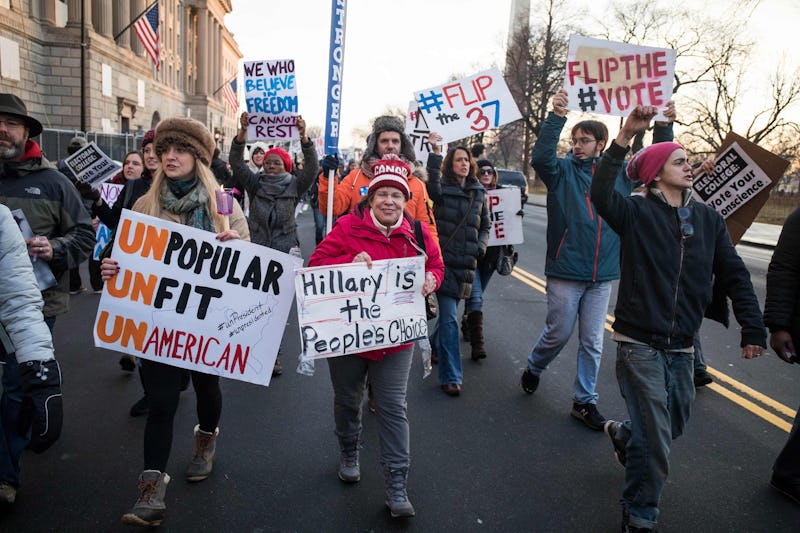 ZACH GIBSON/AFP/Getty Images
With the presidential inauguration of Donald Trump, protests have sprung up all around the nation, including the Women's March on Washington this Saturday. Protests have long been an integral part of our global history, from the iconic March on Washington to Arab Spring, and there has been plenty of great literature surrounding protests.
No matter what the cause, protests can be exciting, terrifying, and everything in-between. It takes a lot of drive for people to take to the streets and raise their voice. There are so many factors in what causes protests to rise up, and so many angles to explore.
Protests are a unique environment wherein many people come together to raise their voices in support of a cause, so it makes sense that these books about protests are filled with an array of voices, ranging from the protestors to police. Many of these books give us a glimpse into the perspectives of real-life activists . Others try to capture the passion and the fiery determination that fuel protests. Though many of these books are nonfiction, there are also some great novels on this list that illuminate the spirit of protest in their own way.
Whether you're getting ready to march this weekend or you're just interested in learning more, these books are a great way to inspire and educate yourself about how protests can make a difference.