11 Books To Read If You Love TV, From 'Bachelor Nation' To 'Marriage Vacation'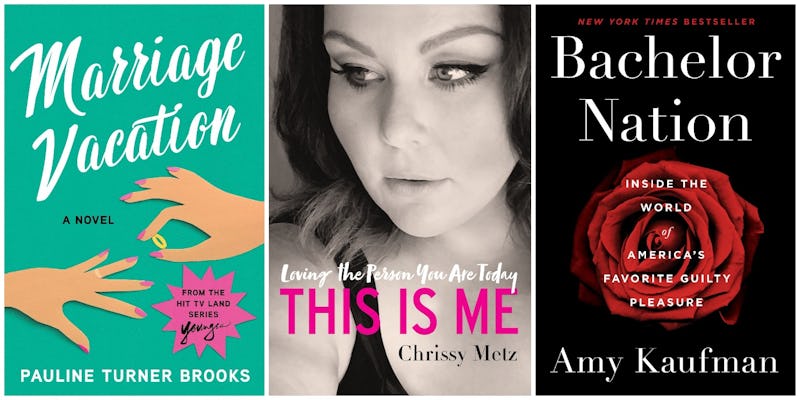 I'll be the first to admit it: whenever summertime comes around, I find myself itching for a good TV series I can watch in full in one sitting. There's just something about the longer days that make me feel like I can tackle all of the important things, with ample time to spare for a good ol' fashioned Netflix marathon. But the truth is, I'd really rather enjoy the fleeting warmth and sunlight of the summer by getting my butt off the couch and out into the world. And if you're a TV lover who wants to do less of the couch-sitting and more of the summer adventuring over the next three months, it might be time to shift the mindset from binge-watching to binge-reading. But that doesn't mean you have to give up your TV obsession completely.
The 11 books about TV below all have something to do with the small screen, whether they're memoirs by beloved television stars, fictional novels that make television a huge part of their plot, or even books that jump right off the screen of your favorite TV series. Think of this as an easy way to wean yourself off the bright lights of the little box in your living room (or, you know, your laptop screen) while still enjoying all of the dishy drama of your favorite shows.