11 Books Like 'Hocus Pocus' To Get You In The Mood For The Spookiest Night Of The Year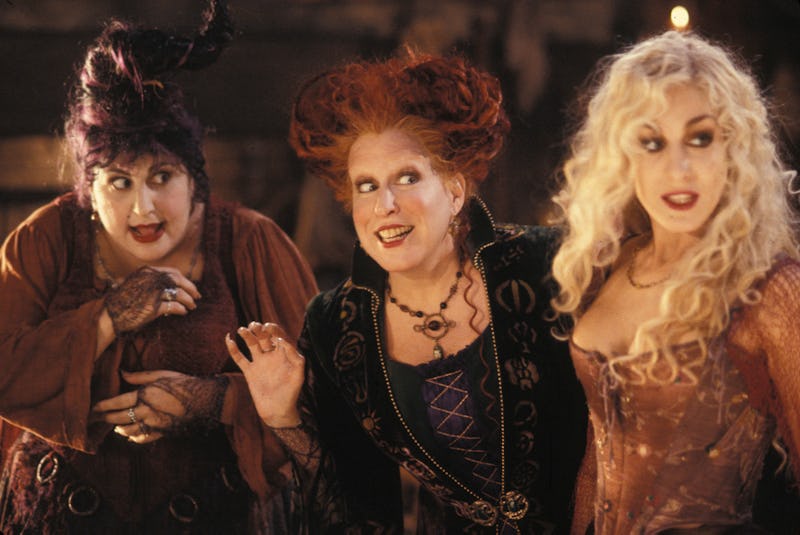 Walt Disney Pictures
If you have ever been laughed at for your lack of love for horror and all things scary, I can definitely relate. I have never been a fan of scary movies, shows or scary books. I think it was a particularly scarring episode of Are You Afraid of the Dark? when I was five or six that really did me in for life; and I have never looked back. No, I am not the person to ask to the premiere of the latest scary movie, nor should you ask me for any creepy book recommendations. But if you want to know about some eerie books that won't keep you up at night overcome with total terror, I'm your girl. And if you ask me, no movie is better suited to a Halloween night viewing party than Hocus Pocus.
Yes, you know it, the '90s Disney movie we've all seen about 1000 times. It's just the right mix of atmospheric, funny, and spooky (I mean, these are witches who suck out children's souls after all) to be the best excuse to spend a night in over the Halloween party weekend. But maybe you're jealous of everyone who can pick up some scary books over October without having to toss them in freezer like Rachel from Friends. If that's the case, look no further than these Hocus Pocus-esque reads that delve into unexpected magic, spooky witches, local legends, and Hallowen fun...with a little middle grade thrown in to fully speak to your inner child.
Check out the entire What's Up, Boo? series and other videos on Facebook and the Bustle app across Apple TV, Roku, and Amazon Fire TV.