11 Brand New Pink Books That Will Match Your Favorite Summer Drink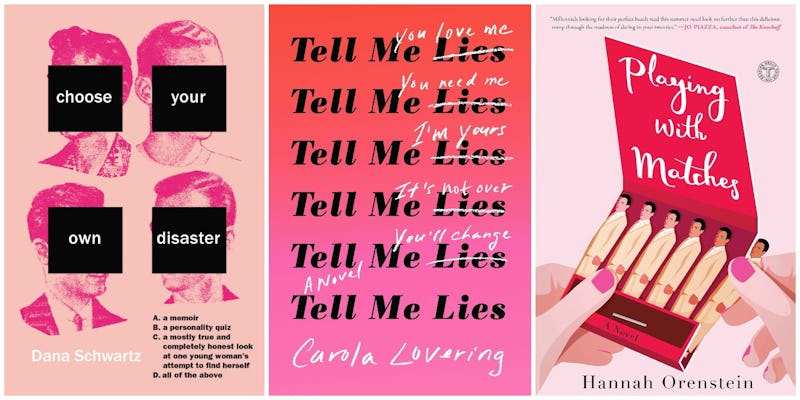 If you're tired of hearing people talk about the glories of the color millennial pink... well this might not be the list for you. I love pink, I have always loved pink, since I was old enough to force my friends to be any other Power Ranger but Kimberly Hart during our afternoon play time. I was always the pink one. Always. So when I see a gorgeous peachy pink, hot pink, shell pink, whatever, on a book cover? Let's just say I'm plopping my rose-colored sunglasses onto my head and checking that book out, quick. If you're anything like me you're going to love this list of 2018 releases with pretty in pink book covers.
But even if you're not in love with the blushed hue, it turns out there are actually a ton of stellar reads with pink covers that have come out or are due out in summer 2018 that would make the most excellent beach reads, whatever you're into. If you're planning your summer reading list this Memorial Day, look no further. Do you want some romantic YA? Sexy fiction? Literary sci-fi? Engrossing memoir? Believe it or not, there is a book on this list for you. It's time to make some room in your beach bags, carry-ons and totes — pink accessories are totally optional.