11 Healthy Foods You Didn't Realize Could Lead To Constipation, According To Experts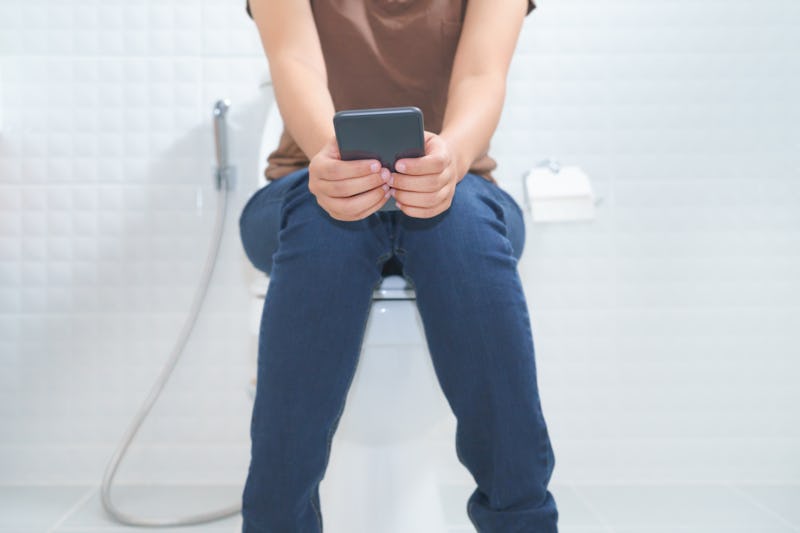 Shutterstock
When you gotta go, sometimes you just can't go. If you've ever been constipated, you know the discomfort that not being able to poop can cause. And while you might be racking your brain for the cause since you've been eating so nutritiously, know that there are healthy foods that cause constipation and they may oh-so-sneakily be the cause of your intestinal backup.
Essentially, constipation is just a slowing down of how fast food can pass through your digestive tract, and there are a variety of reasons this could be the case. What you eat is definitely one of them.
As registered dietitian nutritionist Erin Lisemby Judge, RDN, of Judge Nutrition & Wellness tells Bustle, to improve constipation, make sure you are eating plenty of fiber, but not too much.
"Choose these foods as your fiber sources: fruits, vegetables, cooked oats, and whole grains. If you're looking to add more fiber to your diet, adding ground flax seed is a great option," Judge says.
Other ways to improve constipation, Judge says, are to stay hydrated and move your body. If you're dehydrated, stool can become hard, which prevents it from moving through the gastrointestinal tract with ease.
Exercise also helps supply the GI tract with blood flow to increase the movement of stool, Judge says. So some gentle exercise like a walk, a light jog, or yoga might help ease constipation without causing more discomfort. Below, take a look at some foods you might want to steer clear of if the goal is to clear out your bowels.