11 Beauty & Fashion Influencers Who Deserve Their Own Biopics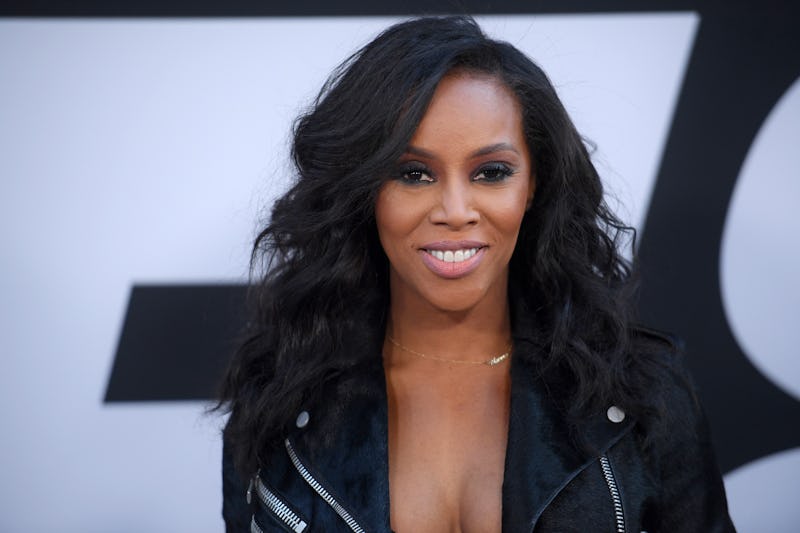 Dimitrios Kambouris/Getty Images Entertainment/Getty Images
As someone who likes to live by the saying "slay all day," I deeply admire some of the many fashion and beauty influencers who have changed the game when it comes to all things, well, fashion and beauty. In the digital and social world we live in, these creators have a huge presence, building empires and influencing all of our looks through both their work and their social media use. People of all ages rely on them for inspiration, and the next generation of gurus are now able to find new icons just by double-tapping on their screens. And they also can follow the work of pioneers like Vera Wang, Anne Lowe, and Donna Karan, who paving the way for the influencers to come — and who, in my opinion, are fashion and beauty moguls who totally deserve biopics in order to have their incredible stories shared with more people.
We've seen movies about some of our favorite fashion designers like Coco Chanel hit the big screen, but there are plenty of designers and stars who surprisingly haven't had their stories told in movies yet. These icons, as well as some individuals in the new age of digital beauty and fashion, deserve to have their stories told for the world to see. Here are the 11 beauty and fashion influencers who should get biopics ASAP:
1. Vera Wang
You've probably heard her name frequently stated in celebrity interviews about "who they're wearing," since this designer is known for her bold looks on stars like Victoria Beckham and Kim Kardashian. Wang's career in fashion started when she became the youngest ever Vogue fashion editor at 23, letting her make relationships with some of the industry's most elite designers. She went on to work for Ralph Lauren, but soon after decided to start her self-named brand in 1990 with a bridal stop in New York City. Later, she established her company internationally, and her multimillion dollar fashion empire is currently accessible in major stores like David's Bridal, Kohl's, and her own self-titled boutiques.
2. Ann Lowe
Ann Cole Lowe was one of the first internationally recognized African American fashion designers who made a name for herself even during the Jim Crow era. Not much has been written about the woman who dressed the iconic Jacqueline Kennedy, but her stamp in the fashion world is real. Born in Alabama in 1898, Lowe was the great-granddaughter of a seamstress slave and white plantation owner. In 1929, at the age of 31, she moved to New York City on a mission to open up her own boutique, and she later went to Paris Fashion Week, where she was introduced to Christian Dior. Once she returned, she got a job with Saks Fifth Avenue, becoming one of their most sought after designers. From there, she opened up her first shop in Harlem, and later, the American House of Ann Lowe on Madison Avenue, making her the first African American designer to open a store on the prestigious strip.
3. Michelle Phan
Phan began posting YouTube makeup tutorials 10 years ago, swiftly growing a following of over 8 million subscribers. The 30-year-old covered looks on artists such as Beyonce, Katy Perry and Lady Gaga, and as time progressed, she was signed by Lancome as one of their first video makeup artists and Em with L'Oreal. She established Ipsy in 2012 as a subscription service of all things beauty related, and today, According to Forbes, she has a $500 million empire. Her journey from her humble beginnings of blogging to now paving the way for countless entrepreneurs is inspiring for those who are trying to make it in this digital world.
4. June Ambrose
June Ambrose is the mastermind stylist and designer behind some of my favorite '90s music videos for artists like Mary J. Blige, P. Diddy, and Jay-Z. She began her company Mode Squad when there were very few people in the business of dressing urban celebrities, and she has designed clothing for over 200 music videos and multiple world tours, not to mention many big stars. Her passion and wide-ranging career, from styling to designing to book publishing, deserves the big-screen treatment.
5. Donna Karan
Born Donna Ivy Faske in 1948, in Forest Hills, New York, the icon has become one of the most influential fashion designers in the world. At the age of 14, she dropped out of high school to sell clothing at a local boutique, and she later was accepted into the Parsons School of Design, where she perfected her craft. She landed a summer job working for designer Anne Klein and eventually was named the associate designer for the brand. She started her own brand in 1984, and she went on to create some groundbreaking lines. In 2004, she was the recipient of the Lifetime Achievement Award from the Council of Fashion Designers of America.
6. Carolina Herrera
Herrera, a Venezuelan-American designer, is known for her elegance in designing and dressing celebrities from around the world. During the '70s and '80s, she was well known for her high sense of luxury and fashion, and having been regularly featured on international best-dressed lists, she started designing. She eventually dressed stars like Estee Lauder and Jacqueline Kennedy, and she has received a number of prestigious awards.
7. Iman
It's surprising that Iman's story has yet to be told onscreen. The Somalian-born supermodel was discovered while a student at the University of Nairobi, and after moving to New York, she began working runways with some of fashion's hottest designers. Through the '70s and '80s, she became a frequent model for Vogue and Harper's Bazaar, and French fashion designer Yves Saint Laurent devoted the "African Queen" collection to her. In 1994, Iman launched her own line of cosmetics for women of color. According to her interviews with the Daily Mail, she had long been frustrated by the lack of beauty products for Black women's skin.
From retiring from modeling, to starting her own nonprofit in Somalia, to marrying the late David Bowie, Iman's story is captivating and important.
8. Betsey Johnson
Johnson is known for her over-the-top, unique designs from the early '70s. Her creations made her a favorite style icon for young designers, and she was a major part of the youthquake fashion movement. In 2002, she was inducted into the Fashion Walk of Fame. Her colorful and fun fashion lifestyle is so inspiring, and her runway cartwheels have changed the industry game.
9. Monif Clarke
The plus size fashion industry in the last 10 years has blossomed in a major way; thanks to designers like Monif Clarke, who stuck it out in the industry when times were tough, plus size women like myself have sexy and trendy clothing to choose from. She is the designer and CEO of Monif C., a bold and colorful plus size women's clothing brand that shows off the shapes of curvy women. "I was 26 years old, single, and looking for clothing that reflected how I wanted to feel about myself," Clarke said in a Bustle interview about her line. "There was none of that. You couldn't find clothes to really express who you are. That was really the impetus for me to start this brand."
Clarke spent several years designing trendy clothes for plus size women and pitching her ideas to local stores, getting many rejections. But that didn't stop her, and now her business is a success. Her perseverance in the face of negative body representation is a story worth telling.
10. Farah Dhukai
Dhukai is a East African-Indian YouTube star, the muse for Farsali skincare, a cosmetic company created by her husband Sal Ali, and she is breaking stereotypes about beauty and fashion trends for brown women. Over the past five years, her YouTube following has grown to 1.7 million subscribers and right now she is clocking in at 5.6 million followers on Instagram. Growing up in a fusion of Indian and East African culture has shaped the way Dhukai does beauty, and she is an example of the growing number of non-white millennial women paving the way in mainstream beauty trends.
11. Shalom Blac
21 year-old Shalom Nchom, who goes by Shalom Blac on YouTube, was nine years old when a horrible accident involving frying oil left her with burns all over her face, head, and shoulders. She's shared her experience on her YouTube channel, as well as what it was like to be ridiculed in Nigeria for her looks, and moving to America for reconstructive surgery. Nchom has shared that she had thoughts of suicide before finding her outlet in beauty vlogging and connecting with other burn victims. When she worked up the courage to start posting her own beauty routines, she gained an immense following due to her transparency and advocacy for burn victims.
With all of this amazing fashion and beauty talent, it's crazy they don't all have movies made about them already.