11 Hair Products That Won't Cause Scalp Buildup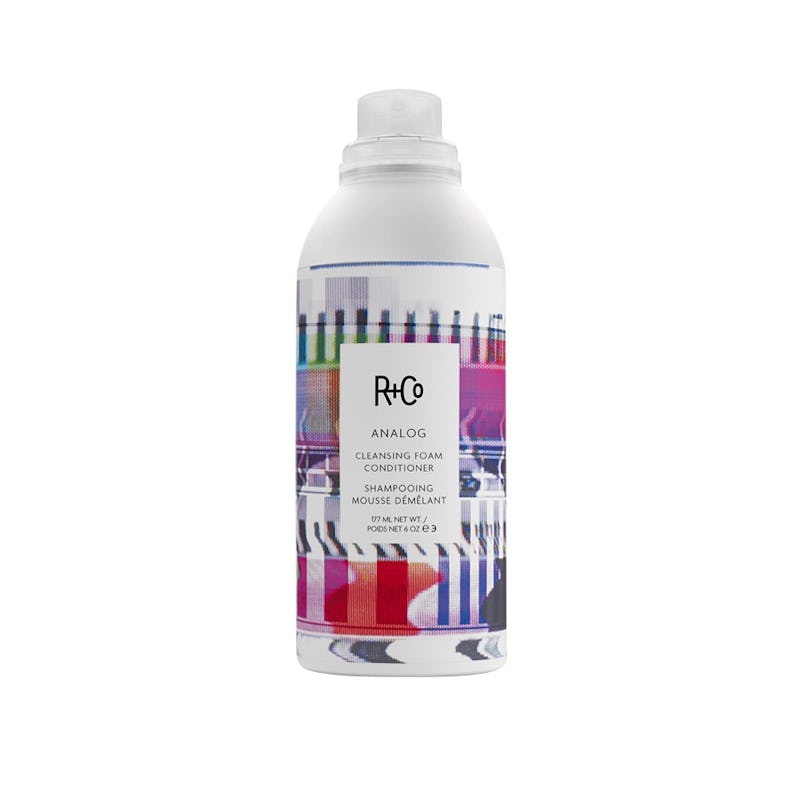 If you ever run your fingers through your hair sense an uncomfortable residue, then you might have yourself a serious buildup situation. Products that use synthetic ingredients are hard to wash away and so they cling on — but there are products that don't cause scalp buildup that you can use instead to remedy the issue.
Just think about how many different products you use on any given day: Shampoos are rinsed through hair anywhere from one to two times in a shower, then a conditioner and possibly a mask are reached for right after. To style your locks things like heat protectors, mousses, gels, pomades, and shine serums are concocted together to get your hairdo just the way you like it, and it all gets sealed in with hairspray.
And if you're using products that contain silicone, parabens, and sulfates (which a lot do,) then they'll cling on and leave a gross residue on your scalp. If you're tired of your hair never being quite clean, then it's time to trade in your products for new ones. Ahead are 11 hair products that fight hair residue —from hairsprays to shampoos and conditioners, you'll be covered.