11 Literary Holidays To Give You An Excuse To Celebrate Your Love Of Reading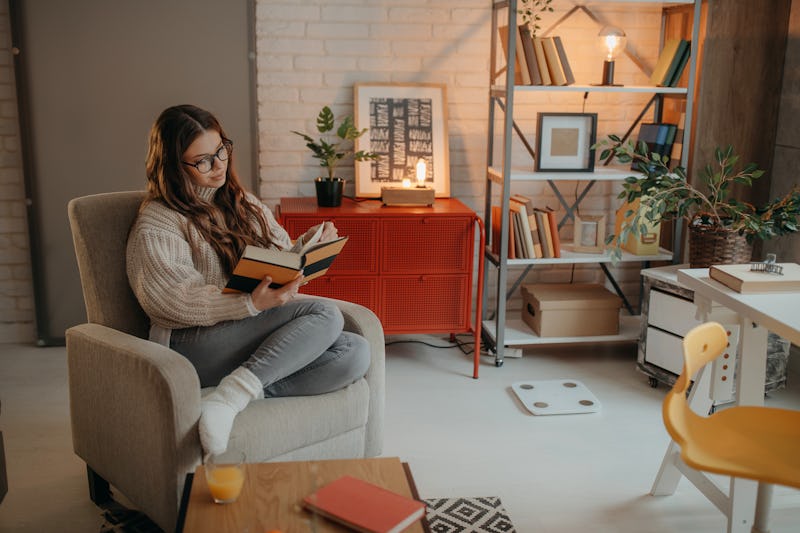 PhotoAttractive/E+/Getty Images
After what seemed like the longest twelve months in recorded history, 2017 is finally over, and there is a lot to look forward in the new year. While you're marking your 2018 calendar with important dates, anniversaries, and celebrations to come, make sure to mark down Burns Day and 11 other unique literary holidays you should celebrate this year.
Whether you consider yourself a hardcore bibliophile or a casual reader, there are probably dozens of literary holidays you know about and look forward to celebrating every year. There's World Book Day and National Poem in Your Pocket Day in April, Book Lovers Day and Coloring Book Day in August, and the now famous Banned Books Week in September. But in between the well-known celebrations like the Ides of March and Bloomsday are so many other equally entertaining bookish dates worth knowing about.
Have you ever wanted to show you librarian just how much you appreciate what they do? There's a holiday (okay, several holidays) for that. Are you obsessed with not only reading but telling good narratives? Just wait until April. Do you love science fiction and can't wait to celebrate its most famous writers? Don't worry, there's a day for that, too.
If you want 2018 to be the best and most awesomely bookish year yet, make sure you are celebrating these 12 fun and unique literary holidays.