11 Little Habits That May Make You Seem Less Confident & How To Fix Them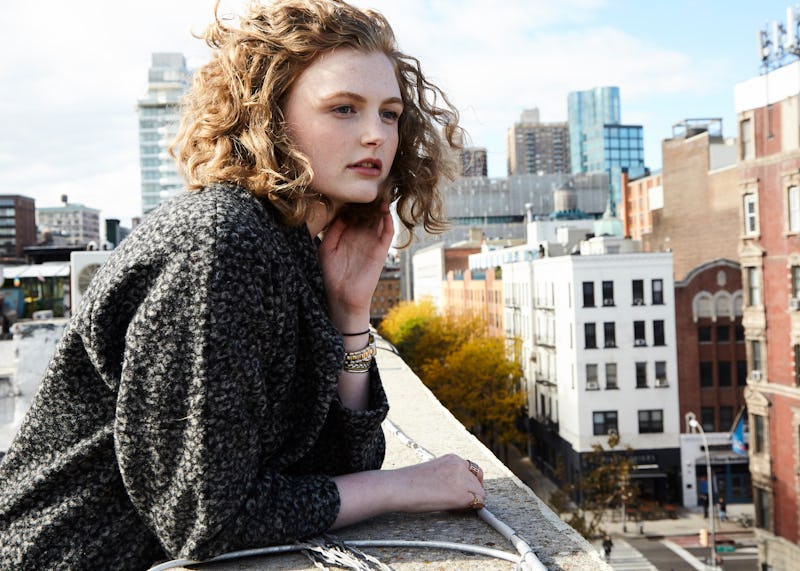 Hannah Burton/Bustle
When it comes to social situations, it's perfectly normal to feel nervous. Between finding the right thing to say, to remembering everyone's name, putting yourself out there and trying to make a good impression is not an easy task. That's why experts say it's important to be mindful of how to appear confident, because it may help you feel more comfortable too. While you should always feel free to be your truest self around your friends and partner, some situations — like a job interview or a networking event — may require more effort to tap into your true self because they're more high-pressured situations.
And the good news is, that's very doable. By being aware of any habits that might make you seem unconfident, you can then make a few adjustments, and show people the real you. And that can mean projecting an awesome, go-getter vibe to the world.
"Other people will take cues from you and if you don't believe in your own ability and talent, why should they? This makes projecting confidence very important in getting opportunities, moving forward, building social connections, and generally being successful," NYC-based leadership and life coach Shefali Raina tells Bustle. "Interestingly, once you start projecting confidence and taking actions accordingly, your brain will also reprogram and you will truly become more confident soon!"
So if your quirks and habits are the result of nervousness, these tricks will work for you. Here are a few common habits that may make you seem unconfident, as well as what to do about them.