11 True Stories That Totally Nail What It Means To Be A Single Woman Today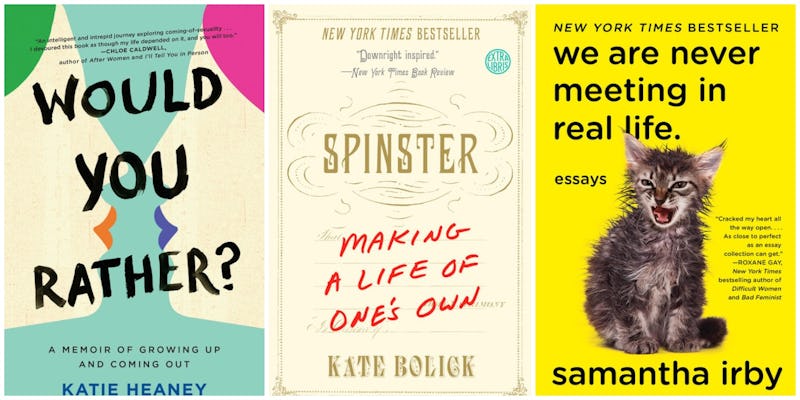 Despite the fact that more and more millennials are opting out of traditional marriage, there is still pervasive societal pressure on women to find a partner willing to put a ring on it. If you've ever had to dodge questions about your love life at a family dinner, defend your choice to hook up instead of settle down, or are just plain sick of explaining why you don't have a significant other, then you will love these relatable memoirs that totally nail what it's like to be single.
Let's face it, being a woman is hard no matter who you are, but being a single woman in American culture is like navigating a minefield. Everywhere you step, there are people judging your decision to remain unmarried, pressuring you into serious relationships, or trying to get you to settle down. Whether you are single by choice or not, your relationship status is something that is treated as a matter of public debate, rather than the very personal thing it is. It can feel endlessly frustrating to have to defend or explain your singlehood, but luckily, there are a lot of amazing writers out there who have already done the work for you.
If you're looking for a book that speaks to your relationship experiences, one that just gets you and your choices, these 11 memoirs that capture the many experiences of the single modern woman in today's world might be just what you've been looking for.