11 Heartwarming Instagram Captions For Memorial Day That Celebrate Family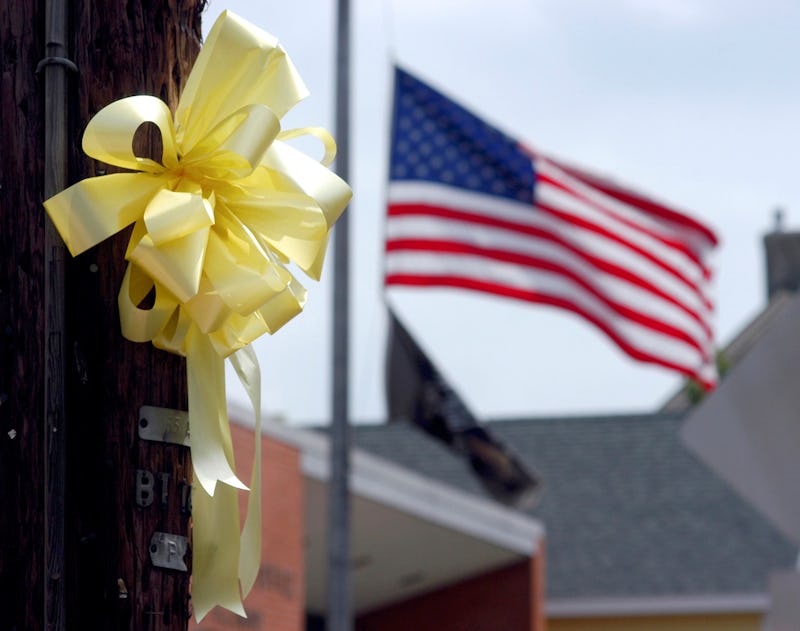 William Thomas Cain/Getty Images News/Getty Images
Memorial Day is a federal holiday that is dedicated to remembering the soldiers who lost their lives fighting for our country. However, between the hyped up sales, the many barbecues you'll get invited to, and the overall feeling of joy about what many consider to be the first "official" weekend of the summer, it can be easy to forget that. The somber reasoning behind this day is often lost as many tend to make it a holiday focused on eating hot dogs and wearing various versions of the American flag. While you should enjoy your weekend, at some point in the day, it's important to take a moment to remember why the holiday exists — and if you're planning on doing that, you may also be planning on posting some photos on social media. If that's the case, there are a few Memorial Day Instagram captions about family that you'll need to use.
This is especially true if you have family members who are or have been active members in the military. Instead of a photo with your family right now, you may also want to post a picture of your grandfather or great-grandfather who served in a past war, or a family member who was lost during service. You'll want to have a quote to go along with the photo that expresses your love and appreciation for what these family members did or do.
There is no shortage of things to be said about Memorial Day, and so there are plenty of things you could write. But below are a few Memorial Day quotes that are especially great for family. Use them to make your Instagram post a little extra meaningful.