11 Moments You NEED To See From John Legend & Chrissy Teigen's Christmas Special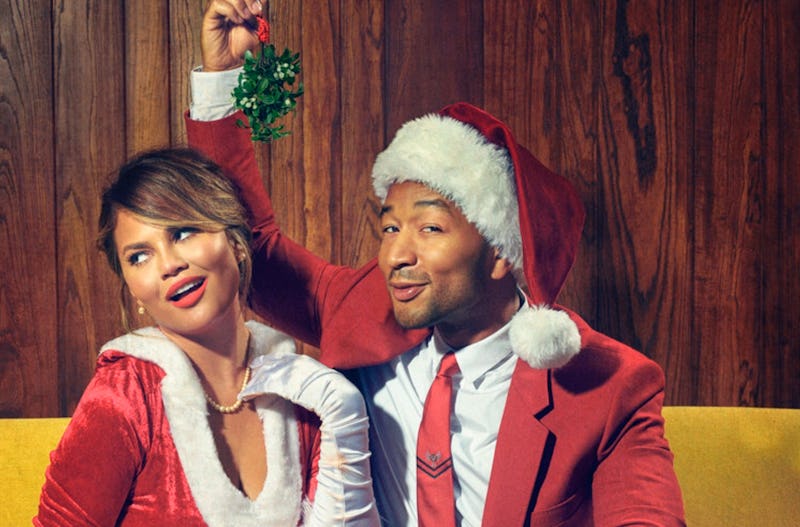 NBC
At this point, John Legend and Chrissy Teigen are pretty much everyone's favorite celebrity couple. Their long-lasting relationship paired with their adorable family and laidback attitudes make them feel like old friends, even when that's obviously not the case. But that familial vibe is exactly why John Legend & Chrissy Teigen's holiday special, A Legendary Christmas With John & Chrissy, is the best thing you could flip on your television this week.
The pun in the hour-long TV special's title is just a taste of the corniness to come, but the entire event is done in such a joyous, self-aware way that you can't help but embrace it. Everyone needs a little unapologetic cheesiness around the holidays, and A Legendary Christmas delivers. Not only is the sitcom-esque program musical and bright, it's also downright funny. Tons of celebrities and familiar faces show up for absurd sketches as Legend and Teigen's family members hang out around the set, and everyone is game for anything that Teigen and Legend have cooking.
A Legendary Christmas is a light, easy, heartwarming watch that could easily become its own annual TV tradition. It's at its best when it's leaning hard into good old-fashioned holiday cheer while also throwing unexpected treats at its audience; here are some of the most delightful moments from throughout the show.