These 11 Natural Hair Care Brands Offer WOC Less Chemicals — And Serious Moisture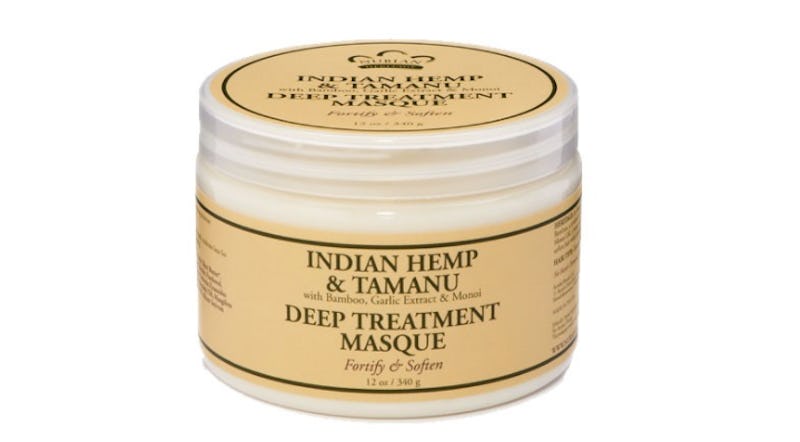 Once I really started taking my natural hair journey seriously, I became obsessed with researching the best products for textured hair. My strands may have been chemical-free, but I knew I couldn't just slather anything onto them. I tried getting my hands on any natural and organic hair care lines I could find in the spirit of truly keeping things au naturel.
Researching hair care ingredients to avoid can quickly make your head spin. It's nearly impossible to keep track of the "good" chemicals from the "bad", and with so many discrepancies amongst different sources, you never really know where to get your information. Taking out much of the guesswork, many hair care products avoid silicones, parabens, sulfates, alcohol, and synthetic ingredients altogether. Opting for products rich in natural oils, fruits and botanical extracts instead can not only ease your worries, but also have amazing benefits for your curly mane.
It's true that only certified organic hair care lines have USDA approved seals. However, there are many other brands that use the same natural ingredients, despite not being fully organic. Start adopting a natural beauty routine by checking out these 11 textured hair-friendly lines that derive ingredients from chemical-free sources.